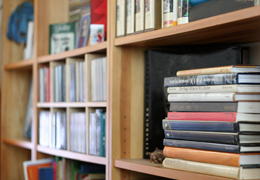 subscribe to page updates
Part 21 Reports
The U.S. Nuclear Regulatory Commission (NRC) receives reports from its licensees under Part 21 of Title 10 of the Code of Federal Regulations. This regulation specifies the conditions under which information must be submitted when a licensed facility, activity, or basic component fails to comply with the Atomic Energy Act of 1954, as amended, or other NRC regulations.
Recently Updated Reports
This page includes links to files in non-HTML format. See Plugins, Viewers, and Other Tools for more information.
| Log No. | Notifier | Description | Report Date | Event No. / Accession No. |
| --- | --- | --- | --- | --- |
| 2018-27-00 | ITT Enidine | ITT Conoflow GT25 Series Current to Pressure Transducer Failure to Comply with EQ Test Report Specifications | 10/19/2018 | ML18302A228 |
| 2018-26-00 | ABB Motors and Mechanical Inc. | Interim Report from ABB Motors and Mechanical Inc. (formerly Baldor Electric Company) on three AC electric motors | 10/12/2018 | ML18302A229 |
| 2018-25-00 | ABB Inc. | 10 CFR Part 21 Notification of Deviation, Dry Type Transformer Serial # 24-26458 | 10/10/2018 | ML18289A455 |
| 2018-24-00 | Curtiss-Wright Nuclear Division | Interim Notification Report for Potential Part 21 with Exelon PowerLabs Failure Analysis | 10/08/2018 | ML18289A457 |
| 2018-23-00 | Palo Verde Nuclear Generating Station | Interim 10 CFR 21 Report for General Electric Hitachi (GEH) Relay Contact Cartridge DJ148C6159P001 | 09/26/2018 | ML18270A335 |
| 2018-16-02 | Waterford 3 | Part 21 Report of Westinghouse 7300 Circuit Card Increased Failure Rate | 09/20/2018 | ML18263A281 |
| 2018-14-01 | AAF International / Flanders | Unapproved Design Change in a High Efficiency Particulate Air Filter (Update). | 09/14/2018 | ML18274A016 |
| 2018-22-00 | Engine Systems, Inc. | Reportable Notification on a Motor Operated Potentiometer P/N 72-07900-100-ESI | 09/12/2018 | ML18269A112 |
| 2018-20-00 | Curtiss-Wright Nuclear Division | Selector Switch Shorted due to Incorrect Hardware | 08/28/2018 | ML18243A511 |
| 2018-21-00 | Perry Nuclear Power Plant | Failed Fuse Leads to Loss of Safety Function (A LER which also satisfies the evaluation, notification and reporting requirements under 10 CFR 21) | 08/23/2018 | ML18236A294 |
| 2018-16-01 | Waterford 3 | Hex Inverter Chip on Westinghouse 7300 Process Analog Control System Circuit Cards | 08/23/2018 | ML18241A029 |
| 2018-19-00 | PHI-DELTA, Inc. | Submittal of Error Notification for a Reportable Bug in PD (EPD) STRUDL | 08/20/2018 | ML18235A506 |
| 2018-11-01 | Prairie Island Nuclear Generating Station Unit 2 | Follow-up to Interim Report Related to Failure of a Diesel Generator Pressure Switch | 08/06/2018 | ML18219A008 |
| 2018-17-00 | AMETEK Solidstate Controls | Potential Defect in AC Voltage Sense Board | 07/27/2018 | ML18225A118 |
| 2018-18-00 | Lake Engineering Co. | Interim Notification for Degraded Snubber SF1154 Hydraulic Fluid Batch No. 11KLVS146 | 07/25/2018 | ML18211A302 |
| 2018-10-01 | Westinghouse Electric Company | NSAL-18-1 Revision 0, "Thermal Sleeve Flange Wear Leads to Stuck Control Rod." (Note: NSAL-18-1 is not a Part 21 report. However NSAL-18-1 does contain additional information related to Part 21 report 2018-0010-00, including implications on specific guide tube configurations.) | 07/17/2018 | ML18198A275 |
| 2018-16-00 | Waterford 3 | Interim Report of a Deviation or Failure to Comply (Texas Instruments S/N74LS04N W113 Hex Inverter Chips) | 07/05/2018 | ML18186A694 |
| 2018-15-00 | Emerson Fisher Controls International LLC | Fisher Information Notice (FIN) 2018-02: Vee-Ball Valve Body-Bracket Bolting Dedication | 07/05/2018 | ML18191B171 |
| 2018-12-01 | Framatome Inc. | Notification of 10 CFR 21 Defect – Failure of Relays to Change State | 06/28/2018 | ML18183A219 |
| 2018-14-00 | AAF International / Flanders | Unapproved Design Change in a High Efficiency Particulate Air Filter | 06/20/2018 | ML18173A274 |
| 2018-13-00 | National Technical Systems (NTS) | Potential Part 21 on Dedicated Items not Available for PMI Testing (NUPIC) | 06/06/2018 | ML18159A039 |
| 2018-12-00 | Framatome Inc. | Notification of 10 CFR 21 Defect – Failure of Relays to Change State | 06/02/2018 | ML18163A182 |
| 2018-11-00 | Prairie Island Nuclear Generating Station Unit 2 | Interim Report Related to Failure of a Diesel Generator Pressure Switch | 05/30/2018 | ML18150A689 |
| 2018-10-00 | Westinghouse Electric Company | Potential Defects Related to Thermal Sleeves in the Control Rod Drive Mechanism Penetration Tubes | 05/23/2018 | ML18143B678 |
| 2018-09-00 | Palo Verde Nuclear Generating Station Unit 1 | Condition Prohibited by Technical Specification 3.7.4 Due to Inoperable Atmospheric Dump Valve (This LER also reports a defect pursuant to 10 CFR 21) | 05/14/2018 | ML18129A420 |
| 2018-08-00 | Engine Systems, Inc. | Component Omitted During Refurbishment of Pressure Regulator Assembly, P/N 1776 506 | 04/03/2018 | ML18102A529 |
| 2018-06-01 | NextEra Energy / Integrated Supply Chain | Dedicating Entity Part 21 Notification - General Electric CR120BD Relay | 04/03/2018 | ML18095A056 |
| 2018-05-01 | Crane Nuclear, Inc. | Updated Notification of Defect on Crane Nuclear Figure Number 83 1/2 SPL 10"x 8"x 10" and 6"x 4"x 6" Bolted Bonnet Gate Valve | 03/21/2018 | ML18087A003 |
| 2017-39-04 | Crane Nuclear, Inc. | Closure of Interim Report Notification of XOMOX Plug Valve High Torsional Stress in Stem (Retraction) | 03/21/2018 | ML18087A002 |
| 2017-20-01 | CB&I AREVA MOX Services | Closure of Interim Report Related to Undersized Vendor Welds on Gloveboxes Supplied by Robatel | 03/21/2017 | ML18080A024 |
| 2018-07-00 | Rosemount Nuclear Instruments, Inc. | Notification for Certain Model 1154 and Model 1154 Series H Pressure Transmitters and 01154-0153-0002 Amplifier Circuit Card Assemblies | 03/15/2018 | ML18081A119 |
| 2018-06-00 | NextEra Energy | Inadequate Dedication of Relays | 03/15/2018 | ML18081A118 |
| 2018-05-00 | Crane Nuclear, Inc. | Notification of Defect on Crane Nuclear Figure Number 83 1/2 SPL 10"x 8"x 10" and 6"x 4"x 6" Bolted Bonnet Gate Valve | 03/06/2018 | ML18075A355 |
| 2018-04-00 | Xcel Energy / Monticello | Interim Part 21 Report Related to a Failed Bench Test of a General Electric Model CR124C028 Thermal Overload Relay | 02/12/2018 | ML18044A069 |
| 2018-03-00 | Xcel Energy / Monticello | Initial and Final Part 21 Report Related to an Incorrectly Sized Wire Lug found in a 480VAC Westinghouse / Eaton Circuit Breaker Cubicle | 02/01/2018 | ML18033A001 |
| 2017-55-01 | SOR Inc. | Final Report for Potential 10 CFR 21 Notification for SOR Qualification Test Report 9058-102 Revision 2 | 02/05/2018 | ML18039A293 |
| 2017-39-03 | Crane Nuclear, Inc. | Interim Report Notification of XOMOX Plug Valve High Torsional Stress in Stem (Update) | 01/31/2018 | ML18078A536 |
| 2018-02-01 | Velan Inc. | Revised Notification for 4NPS Class 150 through 900 Swing Check Valve Disc (part number 8205-012) | 01/24/2018 | ML18039A292 |
| 2018-02-00 | Velan Inc. | Notification for 4NPS Class 150 through 900 Swing Check Valve Disc (part number 8205-012) | 01/16/2018 | ML18024A003 |
| 2018-01-00 | Engine Systems, Inc. | EDG Thermostatic Valve Assembly, P/N 6BOCF14001 | 01/05/2018 | ML18022A282 |
| 2017-57-00 | Curtiss-Wright Nuclear Division | Westinghouse / Eaton Cutler Hammer Part Number KD2200U18 (with Trip Unit P/N KT200T) | 12/15/2017 | ML18023A407 |
| 2017-56-00 | Crane Nuclear, Inc. | 10 CFR Part 21 Notification of Defect on Weak Link Analysis for Chapman Gate Valve | 12/19/2017 | ML18003A260 |
| 2017-55-00 | SOR Inc. | Interim Report for Potential 10 CFR 21 Notification for SOR Qualification Test Report 9058-102 Revision 2 | 12/15/2017 | ML18003A259 |
| 2017-42-02 | Cooper Nuclear Station | Licensee Event Report and Part 21 Written Notification – Defect of an Allen-Bradley Control Relay in a NuTherm Starter | 12/15/2017 | ML17354A149 |
| 2017-28-03 | Lake Engineering Corp. | Closure of Interim Notification Related to Potentially Degraded Snubber SF-1154 Hydraulic Fluid | 12/05/2017 | ML17355A139 |
| 2017-47-01 | Paragon Energy Solutions | Closure of Interim Report of a Potential Defect of a Paragon Energy Solutions Provided Switch Assembly | 11/27/2017 | ML17354A026 |
| 2017-54-00 | Engine Systems, Inc. | Turbine Driven Auxiliary Feedwater Pump Control Panel Power Supply Failure | 11/21/2017 | ML17333A379 |
| 2017-53-01 | Ultra Electronics | Interim Report Retraction – Review of Design Changes to the Commercially Purchased Schneider I/A Pressure Transmitter | 11/17/2017 | ML17332A005 |
| 2017-52-00 | Fisher Controls International | Fisher Type 461 Valve Plug Machining | 11/17/2017 | ML17324A979 |
| 2017-49-01 | Palo Verde Nuclear Generating Station | Final Report on HPSI Motor Lead Insulation Gouged | 11/08/2017 | ML17312A842 |
| 2017-28-02 | Lake Engineering Corp. | Third Interim Notification Related to Potentially Degraded Snubber SF-1154 Hydraulic Fluid | 11/03/2017 | ML17313A471 |
| 2017-39-02 | Crane Nuclear, Inc. | Interim Report Notification of XOMOX Plug Valve High Torsional Stress in Stem | 10/31/2017 | ML17311A909 |
| 2017-46-01 | Callaway | Written Notification Regarding Cameron Barton Model 752B Differential Pressure Transmitters | 10/31/2017 | ML17304A947 |
| 2017-51-00 | Ametek Solidstate Controls. | Potentially Defective Eaton Auxiliary Switch Installed in EG Frame Molded Case Circuit Breakers | 10/30/2017 | ML17311A907 |
| 2017-01-02 | Bellefonte Unit 2 | Containment Vertical Tendon (V281) Failure – A 50.55(e) Third Interim Report. | 10/30/2017 | ML17303A875 |
| 2017-53-00 | Ultra Electronics | Interim Report – Review of Design Changes to the Commercially Purchased Schneider I/A Pressure Transmitter | 10/27/2017 | ML17312A278 |
| 2017-50-00 | Engine Systems, Inc. | Speed Switch Issue Results in Emergency Diesel Generator Failure to Start | 10/26/2017 | ML17311A150 |
| 2015-34-01 | C&D Technologies, Inc. | Retraction of Interim Report Related to Possible Cracking in KCR-13 Standby Battery Jars | 10/23/2017 | ML17311A906 |
| 2017-49-00 | Palo Verde Nuclear Generating Station | HPSI Motor Lead Insulation Gouged | 10/18/2017 | EN 53023 |
| 2016-27-02 | CB&I AREVA MOX SERVICES | Closure of Interim Report Relating to Internal Cross Bracing Welds on High Pressure Filter Housings Provided by Flanders / CSC | 10/17/2017 | ML17291A042 |
| 2017-48-00 | National Technical Systems, Inc. | Part 21 on Siemens 5-3AF-GER-350-1200-78 & 5-3AF-GEU-350-1200-78 Circuit Breakers | 10/11/2017 | ML17286A024 |
| 2017-47-00 | Paragon Energy Solutions | Interim Report of a Potential Defect of a Paragon Energy Solutions Provided Switch Assembly | 10/06/2017 | ML17311A904 |
| 2017-46-00 | Callaway | Part 21 - Initial Notification - Cameron Model 752B Differential Pressure Transmitters | 10/03/2017 | EN 52998 |
| 2017-42-01 | Cooper Nuclear Station | Licensee Event Report and Part 21 Written Notification - Defect of an Allen-Bradley Control Relay in a NuTherm Starter | 09/27/2017 | ML17279A111 |
| 2017-41-01 | Elekta, Inc. | Written Notification of a Defect: Oncentra Brachy Applicator Modeling Software when using a Measured Source Path | 09/22/2017 | ML17271A139 |
| 2017-30-01 | Tioga Pipe, Inc. | Closure of Interim Report Regarding Supply Of 0.5" OD Stainless Steel Tubing | 09/22/2017 | EN 52745 |
| 2017-45-00 | XCEL Energy / Prairie Island Unit 2 | Initial Notification – EDG High Crankcase Pressure Switch Mounting Bracket Fastener System Failure | 09/14/2017 | ML17257A411 |
| 2017-31-03 | Curtiss-Wright Nuclear Division | Updated Final Findings Associated with a Potential Defect in Certain Lots of Grayboot Socket Contacts | 09/11/2017 | ML17311A905 |
| 2017-40-01 | Columbia Generating Station | Part 21 Notification: GE-Hitachi HMA124A2 Relay Back Plate Mounted Incorrectly | 09/06/2017 | ML17249A692 |
| 2017-44-00 | Nutherm International, Inc. | Relay Failure Allen-Bradley Model 700DC | 08/30/2017 | ML17311A903 |
| 2017-39-01 | Crane Nuclear, Inc. | Notification of XOMOX Plug Valve High Torsional Stress in Stem (Update) | 08/29/2017 | EN 52857 |
| 2017-43-00 | Fisher Controls International, Inc. | Erroneous Rotary Seating Torque Calculation in FlowScanner 6.6 Software | 08/28/2017 | ML17243A136 |
| 2017-42-00 | Cooper Nuclear Station | Allen-Bradley 700DC Relay Failure | 08/28/2017 | EN 52934 |
| 2017-41-00 | Elekta, Inc. | Oncentra Software Problem may cause Unintended Step Size during Brachytherapy Treatment | 08/25/2017 | EN 52926 |
| 2017-40-00 | Columbia Generating Station | GE-Hitachi HMA124A2 Relay Back Plate Mounted Incorrectly | 08/17/2017 | EN 52913 |
| 2017-35-02 | Susquehanna Steam Electric Station | Written Notification of a Deviation Related to the Failure of an Eaton/Cutler Hammer A200 Series Starter | 08/17/2017 | ML17229B267 |
| 2017-33-02 | WECTEC LLC | Closure of Interim Report Regarding One PCCS Pipe Spool for V. C. Summer Unit 3 and one RCS Pipe Spool for V. C. Summer Unit 2 | 08/14/2017 | ML17251A839 |
| 2016-05-01 | Mirion Technologies (Canberra), Inc. | Final Part 21 Report Related to Several Improperly Dedicated Commercial Grade Components | 08/14/2017 | ML17228A048 |
| 2017-38-01 | Curtiss-Wright Nuclear Division | Written Notification for Nova Machine Products Hex Cap Screws Produced from One Heat of Material | 08/09/2017 | ML17223A200 |
| 2017-24-01 | Xcel Energy / Monticello | Closure of Interim Report of a Deviation Related to a new GE Relay Coil | 07/31/2017 | ML17213A025 |
| 2017-28-01 | Lake Engineering Corp. | Second Interim Notification Related to Potentially Degraded Snubber SF-1154 Hydraulic Fluid | 07/24/2017 | ML17128A465 |
| 2017-35-01 | Susquehanna Steam Electric Station | Initial Notification of a Deviation Related to the Failure of an Eaton/Cutler Hammer A200 Series Starter | 07/21/2017 | ML17223A198 |
| 2017-39-00 | Crane Nuclear, Inc. | Notification of XOMOX Plug Valve High Torsional Stress in Stem | 07/14/2017 | ML17206A040 |
| 2017-38-00 | Curtiss-Wright Nuclear Division | Initial Notification for Nova Machine Products Hex Cap Screws Produced from One Heat of Material | 07/13/2017 | ML17206A039 |
| 2013-09-01 | Flowserve | Wedge Pin Failure in Anchor Darling Motor Operated Double Disc Gate Valve (Update) | 07/11/2017 | ML17194A825 |
| 2017-21-01 | GE-Hitachi Nuclear Energy | Final Report: Control Rod Drive Mechanisms (CRDM) Contaminated with Chlorides | 07/11/2017 | ML17193A256 |
| 2016-36-03 | Greenberry Industrial | Updated Report Regarding a Weld Deviation on Structural Module CA33 for the Vogtle Unit 3 AP1000 Project | 07/06/2017 | ML17200C954 |
| 2017-10-01 | WECTEC LLC | Closure of Interim Report Regarding Pressurizer Upper Support Ring Girder Strut Lugs Test Coupon Nonconformance for AP1000 Projects | 07/05/2017 | ML17193A203 |
| 2016-27-01 | CB&I AREVA MOX SERVICES | Updated Interim Report Relating to Internal Cross Bracing Welds on High Pressure Filter Housings Provided by Flanders / CSC | 02/28/2017 | ML17059C638 |
See also:

Page Last Reviewed/Updated Thursday, November 01, 2018