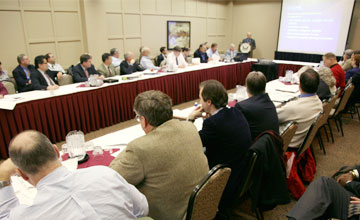 About Meetings Open to the Public
The public can keep abreast of NRC's regulatory activities through a variety of open meetings, including commission meetings, advisory committee meetings, hearings, and staff meetings open to the public. The latter include most technical meetings with licensees, trade organizations, and public interest groups.
See also NRC Public Meetings brochure.
Page Last Reviewed/Updated Tuesday, August 15, 2017
Home
About Us
Popular Documents
Stay Connected