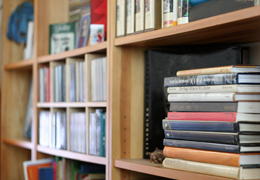 Freedom of Information Act and Privacy Act
Due to COVID-19, NRC staff are working remotely and there may be additional delays in responding to FOIA requests. FOIA requests submitted by mail will not be considered received until FOIA staff is physically back in the office. Online and emailed FOIA requests for electronic records will be processed as normal and responded to electronically. Please note that if you are requesting records that are maintained by the NRC only in paper format or on microfiche, a response to your request will be delayed. As a requester you have the option to request records only if they are available to NRC staff in electronic format, understand that there will be a delay in being able to respond to your request, or you may submit your request for any records that are available to NRC staff only in paper format or in microfiche once staff has returned to normal operations.
The NRC's FOIA Team started using FOIAOnline, a new FOIA tracking and processing tool, in November 2017. FOIAOnline allows requesters to create an individual account, which tracks users' FOIA requests with the NRC and other participating agencies. The U.S. Environmental Protection Agency (EPA) manages the FOIAonline service for the public, all participating agencies, and requester user accounts. The FOIAonline Help Desk responds to all technical and system-related issues for the public, and are available from 8:00 AM to 6:00 PM, Eastern Time, Monday-Friday. They can be reached at (844) 238-7744 or by filling out their email support form.
To submit a FOIA/Privacy Act request
Mail:
U.S. Nuclear Regulatory Commission
FOIA Officer
Mailstop: TWFN-6 A60M
Washington, DC 20555-0001
Fax: 301-415-5130
Email: FOIA.resource@nrc.gov
Contact NRC's FOIA Public Liaison or OGIS
Questions: 301-415-7169
NRC administers policies, programs, and procedures to ensure NRC compliance with the Freedom of Information Act (FOIA) and the Privacy Act (PA) , 5 U.S.C. 552 and 5 U.S.C. 552a. NRC's regulations on public records are found in 10 CFR Part 9 of the Code of Federal Regulations. NRC's Chief Information Officer (CIO) is designated as the NRC Chief FOIA Officer. David J. Nelson is the Chief Information Officer and the Chief FOIA Officer for the NRC. 
The FOIA generally provides any person the right, enforceable in court, to obtain access to Federal agency records.
The objectives of the Privacy Act are to restrict disclosure of personally identifiable records maintained by Federal agencies, grant individuals rights of access to agency records maintained on themselves, grant individuals the right to seek amendment of agency records maintained on themselves, and to require agencies to comply with statutory norms for collection, maintenance, and dissemination of records.
For more information related to the FOIA and Privacy Act, see the following:
To receive information from the NRC FOIA program, subscribe to our distribution list.
For more information on the U.S. Federal government's FOIA programs, visit the Office of Information Policy, U.S. Department of Justice.
Page Last Reviewed/Updated Monday, October 05, 2020
Home
About Us
Popular Documents
Stay Connected