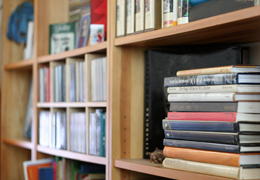 Contact Us About FOIA/Privacy Act, FOIA Team, and Public Liaison
FOIA Team: (301) 415-7169
Public Liaison:
NRC's FOIA Public Liaison reports to the Chief FOIA Officer and serves as a supervisory official to whom a requester can raise concerns about the service the requester has received.
FOIA Public Liaisons are responsible for assisting in reducing delays, increasing transparency and understanding of the status of requests, and assisting in the resolution of disputes.
You may contact NRC's FOIA Public Liaison at John.Moses@nrc.gov or 301-415-1276.
Office of Government Information Specialist (OGIS):
OGIS offers mediation services to resolve disputes between FOIA requesters and Federal agencies, is available as a nonexclusive alternative to litigation however, OGIS does not have the authority to handle requests made under the Privacy Act of 1974. Using OGIS services does not affect your right to pursue litigation. You may contact OGIS in any of the following ways:
Office of Government Information Services
National Archives and Records Administration
8601 Adelphi Road-OGIS
College Park, MD 20740
Email: ogis@nara.gov
Telephone: 202-741-5770
Toll-free: 1-877-684-6448
Fax: 202-741-5769
For answers to many frequently asked questions see our FOIA/PA pages. If after reviewing these pages you wish to send us a comment or question, please complete the following form. DO NOT use this form to submit a FOIA request. Please use our FOIA Request Form.
Page Last Reviewed/Updated Monday, October 05, 2020
Home
About Us
Popular Documents
Stay Connected