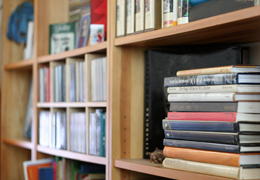 Get Copies of Documents
NRC releases several hundred documents to the public each work day. These documents are available to the public at or through this Web site.
Self Service - No Charge
Electronic copies of many NRC public documents are available at this Web site through our Electronic Reading Room.
All public documents made available since November 1, 1999 may be viewed by the following means.
Searching the NRC Public Site using the site search available at the top of each page at the site.
Performing a more advanced search using NRC's Agencywide Documents Access and Management System (ADAMS).
Order Copies for a Fee
Copies of documents that NRC has made publicly available may be ordered from our Public Document Room (PDR) for a fee.
Many NRC NUREG-series publications are also available from the the Superintendent of Documents, U.S. Government Printing Office (GPO) or from the National Technical Information Service (NTIS).
Request Documents through the FOIA
NRC documents may also be obtained through our Freedom of Information Act (FOIA) and Privacy Act Request process. We recommend that you visit the NRC Library or contact our Public Document Room (PDR) first to determine if the information you are seeking is already publicly available. This approach is frequently more convenient and less costly than submitting a FOIA request.
Page Last Reviewed/Updated Thursday, August 10, 2017