NRC Contacts
David Nelson
Chief Information Officer
Address:
U.S. NRC
Mail Stop: O16-D3
Washington, DC 20555-0001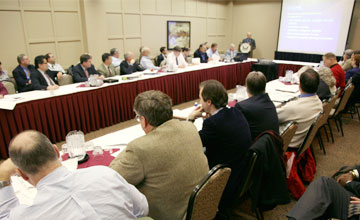 subscribe to page updates
The NRC Approach to Open Government
As an independent regulatory agency that prides itself on openness, the U.S. Nuclear Regulatory Commission (NRC) is pleased to take an active role in President Barack Obama's Open Government Initiative, with its focus on open, accountable, and accessible government. The NRC has a long history of, and commitment to, transparency, participation, and collaboration in our regulatory activities.
For details on these and other aspects of the NRC Approach to Open Government, please see the following pages:
For more information, see Selected NRC Information Resources, and Other Federal Open Government Initiatives (below).
Other Federal Open Government Initiatives

Page Last Reviewed/Updated Thursday, August 01, 2019
Home
About Us
Popular Documents
Stay Connected