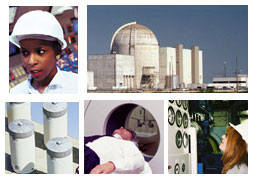 Alternative Dispute Resolution Programs
Alternative dispute resolution (ADR) is an inclusive term, which encompasses a variety of voluntary processes that may be used as alternatives to litigation to resolve potential disputes. The most common examples of ADR include settlement following direct negotiation between opposing parties, mediation (negotiation mediated by a neutral third party), arbitration (where a neutral third party acts as an arbiter to issue a final decision regarding a dispute), conciliation, and facilitation. These ADR techniques often result in cordial, efficient, and fair resolution of disputed issues.
The Administrative Dispute Resolution Act, as amended (ADRA), encourages Federal agencies to use ADR techniques in lieu of litigation. The ADRA also requires each agency to appoint a Dispute Resolution Specialist to assist in implementing the agency's ADR policy.
In response to the ADRA, on August 14, 1992, the U.S. Nuclear Regulatory Commission (NRC) issued its Policy Statement on Alternative Means of Dispute Resolution (57 FR 36678).
For additional information about the NRC's ADR programs, you can Contact the NRC's Dispute Resolution Specialist or see the following related pages:
Page Last Reviewed/Updated Thursday, November 15, 2018
Home
About Us
Popular Documents
Stay Connected