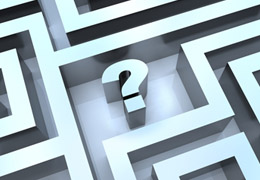 What's New On Our Site
NRC adds links to new material for a given date on government work days. Links on this page cover material added to the site this month and the prior month. For earlier material, see Previous Site Additions.
On this page:
January 2020
January 24, 2020
NUREG-1437, Supplement 10, Second Renewal
Generic Environmental Impact Statement for License Renewal of Nuclear Plants, Supplement 10, Second Renewal, Regarding Subsequent License Renewal for Peach Bottom atomic Power Station, Units 2 and 3: Final Report
January 10, 2019
NUREG-0570
Toxic Vapor Concentrations in the Control Room Following a Postulated Accidental Release
December 2019
December 27, 2019
NUREG-0654/FEMA-REP-1, Revision 2
Criteria for Preparation and Evaluation of Radiological Emergency Response Plans and Preparedness in Support of Nuclear Power Plants: Final Report
December 10, 2019
NUREG-1908, Volume 4
Information Technology/Information Management Strategic Plan: Fiscal Years 2020 – 2024
December 3, 2019
NUREG/CR-2907, Volume 23
Radioactive Effluents from Nuclear Power Plants: Annual Report 2017
NUREG-2223
Safety Evaluation Report: Related to the License Renewal of South Texas Project Units 1 and 2, Docket Nos. 50-498 and 50-499, South Texas Project Nuclear Operating Company
December 2, 2019
NUREG-1415, Volume 33, Number 2
Office of the Inspector General Semiannual Report to Congress: April 1, 2019 – September 30, 2019

For earlier material, see Previous Site Additions.

Page Last Reviewed/Updated Friday, January 24, 2020
Home
About Us
Popular Documents
Stay Connected