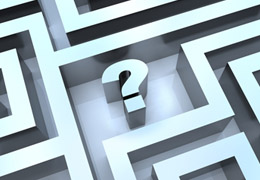 Spotlight
What's New On Our Site
NRC adds links to new material for a given date on government work days. Links on this page cover material added to the site this month and the prior month. For earlier material, see Previous Site Additions.
February 15, 2019
NUREG/IA-0491
Assessment of the Wall Film Condensation Model with Non-condensable Gas in RELAP5 and TRACE for Vertical Tube and Plate Geometries
February 14, 2019
NUREG-1830, Volume 15
Office of Investigations – Annual Report FY 2018
February 7, 2019
NUREG-1307, Revision 17
Report on Waste Burial Charges: Changes in Decommissioning Waste Disposal Costs at Low-Level Waste Burial Facilities, Final Report
NUREG/IA-0495
Assessment of NEPTUN Reflooding Experiments 5050 and 5052 with TRACE V5.0 Patch 5
February 6, 2019
NUREG/IA-0493
The Ultimate Response Guideline Simulation and Study for Lungmen (ABWR) Nuclear Power Plant Using RELAP5/SNAP
NUREG/KM-0011
Critical Heat Flux Data Used to Generate the 2006 Groeneveld Lookup Tables
NUREG-1885, Revision 11
Report to Congress on the Security Inspection Program for Commercial Power Reactors and Category I Fuel Cycle Facilities: Results and Status Update – Annual Report for Calendar Year 2017
January 29, 2019
NUREG-1650, Revision 6, Supplement 1
Answers to Questions from the Peer Review by Contracting Parties on the United States of America Seventh National Report for the Convention on Nuclear Safety
January 28, 2019
NUREG/CR-7244
Response of Nuclear Power Plant Instrumentation Cables Exposed to Fire Conditions
NUREG/IA-0489
RELAP5 Model of a CANDU-6 (Embalse) Nuclear Power Plant: Application to a Turbine Trip Event
January 22, 2019
NUREG/IA-0488
Simulation of the LSTF-PKL Counterpart G7.1 Test at PKL Facility Using TRACE 5
January 18, 2019
NUREG/IA-0487
Simulation of the PKL-G7.1 Experiment in a Westinghouse Nuclear Power Plant Using RELAP5/Mod3.3
NUREG/IA-0506
Using SNAP/RADTRAD and HABIT to Establish the Analysis Methodology for Maanshan PWR
January 17, 2019
NUREG/CR-7249
Overview of Nuclear Data Uncertainty in Scale and Application to Light Water Reactor Uncertainty Analysis
January 10, 2019
NUREG/CR-7252
Validation of keff Calculations for Extended BWR Burnup Credit
For earlier material, see Previous Site Additions.

Page Last Reviewed/Updated Friday, February 15, 2019