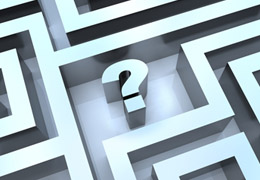 Electronic Submittals Application
On December 30,2016, the NRC modified and upgraded its Adjudicatory Submissions application. The User Guide referenced below describes the changes in detail. The updated application is available through the following link: "Submit Adjudicatory Documents". We encourage you to bookmark this link.
The NRC has published Users' Guides for each of its Electronic Submissions Systems. They are available at the following links
The operating hours of the Help Desk have changed. The new hours are 9 AM to 6 PM Monday through Friday (except for Federal holidays.)
If you have questions or comments please contact our Help Desk at 866-672-7640.
The Electronic Submittals application allows electronic transmission of information to the NRC pertaining to licensing actions, associated hearings, and other regulatory matters. The application ensures that information sent to the NRC via the Internet is secure and unaltered during transmission. For other communications with the NRC, see our Contact Us page.
The Electronic Submittals application operates 24 hours daily except when the application must be taken down for scheduled maintenance. System operators will post a notice on the Electronic Submittals home page whenever a scheduled outage is planned.
Users new to the Electronic Submittals application or in need of instructions should select the link below before accessing their applicable system:
Electronic Submission Systems
The Electronic Submittals application supports three separate systems. Users may access their applicable system by selecting from among the following links:

Electronic Submission for Licensing Applications
These tools support the Licensing Applicants with their preparation of electronic application submissions that are composed of large numbers of documents.  This is done with several components that work in conjunction with each other, both at the local Applicant site as well as internally at the NRC.  For the use of these tools, it is essential that the Applicant closely coordinate their actions with their internal NRC Project Manager/Point of Contact.  Close coordination is strongly recommended in preparation for the use of this electronic application submission option.  It is also very likely that when downloading and installing these tools on a local workstation, the operator will be required to have "Administrator" privileges to complete these actions.
Electronic Submission Components:

Page Last Reviewed/Updated Tuesday, January 03, 2017