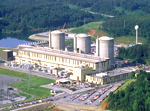 Submitting Fitness for Duty Reports
Submitting reports for the Fitness for Duty (FFD) program is an integral part of managing an industry-wide commitment to ensuring employees are fit to perform duties at a nuclear power plants and associated facilities. A licensee or other entity can either submit a Hard Copy report or FFD Forms to satisfy the annual FFD program performance reporting requirements under 10 CFR 26.717 or
26.417(b)(2) and 26.203(e).
Fitness for Duty reporting consists of one of two methods:
Electronic Information Exchange (EIE) Using the General Submission Portal. This is the preferred and easiest method of reporting and consists of licensees completing one or more of the three types of forms using the General Submission portal. The completed forms will be in a .pdf format, which an entity can submit electronically to the NRC. In order to satisfy the annual reporting requirement, a Single Positive Test Form must be submitted for each occurrence and the Annual Reporting Form and Fatigue Reporting Form must also be submitted.
Use the FFD Forms listed below when making an electronic submittal through the EIE General Submission portal. The current FFD drug and alcohol reporting forms (NRC Forms 890 and 891) are version 1.8.0 (April 2018) and the fatigue form (NRC Form 892) is version 1.5.0 (April 2018). Adobe Reader 8.0 or later (freely available) is needed to use the FFD Forms.
Cautions
Do not submit any FFD Form containing personally identifying information (e.g., person's name, initials, badge number, social security number, etc.) or a person's specific medical diagnosis (e.g., while "shy bladder" is not a medical diagnosis pursuant to 10 CFR Part 26, knowing what caused it would be a medical diagnosis).
The NRC's EIE requires and saves both the licensee-designated "File Name" and licensee-designated "Document Title" for the specific FFD Form that is being attached and submitted to the NRC. Therefore, do not name the "File Name" or "Document Title" with personally identifying information or medical information.
Note, the FFD Forms may not open in your internet browser when the hyperlink to the form is selected.
| | |
| --- | --- |
| • | If a "Please Wait" message appears, use your mouse to right click on the NRC Form hyperlink and select "Save link as." The NRC Form should download to your computer as a PDF file. |
| • | If a "Page Not Found" message appears, try the following: |
| | |
| --- | --- |
| (1) | Use your mouse, to right click on the hyperlink to the NRC Form and select "Copy shortcut" or "Copy link address" |
| (2) | Open the Adobe Reader application on your computer |
| (3) | In Adobe Reader, select "File" at the top left of the screen and then "Open" |
| (4) | In the "Open" menu, click into the "File name" box with your mouse, right click and select "paste", and then select "Open" |
| (5) | Once the NRC Form opens in Adobe Reader, save the file to your computer. |
If you still are unable to download the FFD Forms, please contact the Fitness for Duty team.
The benefits of using FFD Forms are:

Easier to use.
Better data verification.
More manageable.
Revisable.
Improved version control.
Enhanced data evaluation by both licensees and the NRC.
Hard Copy. Although this is the least desirable method, licensees and other entities may still submit hard copy FFD performance reports. This is the least desirable method because: (1) the FFD hard copy reports are in site-specific formats, nomenclature, and level-of-detail making it difficult for the NRC staff to understand and evaluate site-specific corrective actions and testing results and (2) data contained within the hard copied reports needs manual data extraction methods to facilitate industry-wide trending.
Information Regarding FFD Performance Reports
Page Last Reviewed/Updated Monday, June 24, 2019
Home
About Us
Popular Documents
Stay Connected