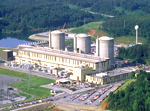 Industry Guidance for Reactor Construction Fitness for Duty Programs (NEI 06-06, Rev. 5)
This page includes links to files in non-HTML format. See Plugins, Viewers, and Other Tools for more information.
The Nuclear Energy Institute (NEI) submitted NEI-06-06, Rev. 5, "Fitness for Duty Program Guidance for New Nuclear Power Plant Construction Sites," to the NRC for endorsement. Toward that end, the NRC used its Regulatory Guides process to: review the industry guidance; conduct public meetings to achieve early and effective stakeholder and public comment; and, publish draft and final versions of NEI 06-06, the draft regulatory guide (DG-5036), and regulatory guide (RG 5.84). These documents and others can be viewed using the advanced search feature contained within the NRC's Agencywide Documents Access and Management System, (ADAMS). For example, NEI 06-06, Rev. 5, can be viewed using accession number ML092430016 and public comments can be viewed at accession numbers ML14345A749 and ML14357A062, with the staff response at ML15083A410.
Page Last Reviewed/Updated Friday, April 15, 2016
Home
About Us
Popular Documents
Stay Connected