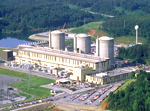 New Requirements for Part 26
Most recently, the NRC, with extensive stakeholder input, published a completely re-organized and significantly revised amendment to the rule. The amended Part 26 (10 CFR Part 26 Final Rule) was published in the Federal Register on March 31, 2008, and is organized into 12 subparts that group together related requirements. Among other changes, the new regulations require nuclear power plant licensees and certain other entities subject to NRC regulation to:
Develop and implement programs for the management of fatigue
Implement FFD programs for new nuclear power plant construction activities
Expand drug testing procedures to deter and detect potential attempts to subvert the testing process
The amended rule was effective April 30, 2008. However, the NRC is permitting its licensees and other regulated entities subject to the rule to delay full implementation of the new drug and alcohol testing requirements for licensed nuclear power plants until March 31, 2009. The requirements to manage nuclear power plant personnel fatigue (Subpart I) must be implemented by October 1, 2009.
To learn about future meetings on Part 26, see our public meetings schedule page.
Page Last Reviewed/Updated Monday, May 08, 2017
Home
About Us
Popular Documents
Stay Connected