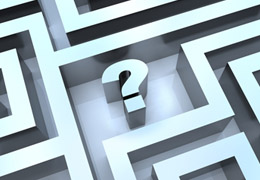 Getting Started
RELATED INSTRUCTIONAL RESOURCES
To use any of the three electronic submission systems, users must install, at no cost, an NRC digital certificate. If you need a certificate, follow these steps:
Obtain a Digital Certificate (Level 1 credential) (Time Estimate: No more than 10 minutes)
The cognizant NRC Office will contact you to confirm your request and initiate the certificate issuance process.
Install certificate on your computer.
Follow instructions provided in the approval notification. Contact the NRC Help Desk at 866-672-7640 for assistance, if necessary
For adjudicatory submissions, you must request access to the proceeding. Request access to a proceeding using the Electronic Information Exchange (EIE) system:
For the Criminal History submission system you must be affiliated with a facility. Please see the Criminal History Users' Guide for instruction on how to do this.
Select the following link to return to the Electronic Submission Systems:

Page Last Reviewed/Updated Tuesday, August 15, 2017
Home
About Us
Popular Documents
Stay Connected