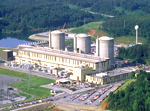 10 CFR 50 Appendix B Notices of Nonconformance (NON) and Violation (NOV) - XVI. Corrective Action
The following table lists, in chronological order, the Quality Assurance (QA) Inspection for New Reactor Licensing reports and Vendor QA Inspection reports with a Criterion XVI NON/NOV.
This page includes links to files in non-HTML format. See Plugins, Viewers, and Other Tools for more information.
| Date | Title |
| --- | --- |
| 07/23/19 | Arcos Industries, LLC, Mount Carmel, PA, limited scope inspection to assess compliance with selected portions of their quality assurance (QA) and Part 21 programs specifically, as they pertain to Arcos Industries' supply of American Society of Mechanical Engineers (ASME) and non-ASME welding materials to operating nuclear power plants. |
| 06/20/19 | L&S Machine Company, Latrobe, PA, limited scope inspection to assess compliance with selected portions of their quality assurance (QA) and Part 21 programs specifically, the implementation of the quality activities associated with fabrication, assembly, and testing of safety-related components for nuclear fuel assemblies being supplied to the U.S. operating nuclear power plants. |
| 09/11/18 | Hayward-Tyler, Inc., Colchester, VT, limited scope inspection to assess compliance with selected portions of their quality assurance (QA) and Part 21 programs as it pertains to as they pertain to Hayward-Tyler, Inc.'s: design, qualification, commercial grade dedication, and manufacturing of safety related pumps and other equipment for operating nuclear power plants. Also, the inspection will review the activities that address the Notices of Noncompliance (NONs) from the previous NRC inspection. |
| 04/04/18 | Global Nuclear Fuel - Americas, LLC's (GNF-A), Wilmington, NC, limited scope inspection to assess compliance with selected portions of their quality assurance (QA) and Part 21 programs, specifically as they pertain to activities conducted at your facility related to the design and manufacturing of nuclear fuel and core support components for NRC's regulated facilities. |
| 06/08/17 | Mangiarotti S.p.A., Monfalcone Italy, limited scope inspection to assess compliance with selected portions of their quality assurance (QA) and 10 CFR Part 21 programs as specifically as they pertain to activities conducted at that facility related to issues identified with the oversight of suppliers and controls for the purchase of material and services. Additionally, the inspection will observe ongoing fabrication activities of components for NRC regulated facilities. |
| 06/05/17 | AMETEK Solidstate Controls, Columbus, OH, limited scope inspection to assess compliance with selected portions of their quality assurance (QA) and Part 21 programs as it pertains to AMETEK's supply of nuclear safety-related components to the U.S. nuclear industry. The inspection team will focus its review on AMETEK's recent efforts to develop, test, and validate the design of digital uninterruptable power systems, as well as, on the recent supply of certain legacy analog system components. |
| 05/04/17 | L&S Machine Company, Latrobe, PA, limited scope inspection to assess compliance with selected portions of their quality assurance (QA) and 10 CFR Part 21 programs, as they pertain to activities conducted at your Latrobe and Marion Center facilities related to safety-related components for Westinghouse Electric Corporation. |
| 03/30/17 | Chicago Bridge & Iron (CB&I), Laurens, SC, limited scope inspection to assess compliance with selected portions of their quality assurance (QA) and 10 CFR Part 21 programs, as they pertain to CB&I Laurens' implementation of quality activities associated with the fabrication and testing of safety-related piping for the Westinghouse Electric Company AP1000 reactor design. |
| 12/07/16 | Pentair Valves & Controls, Mansfield, MA, limited scope inspection to assess compliance with selected portions of their quality assurance (QA) and 10 CFR Part 21 programs. |
| 11/29/16 | General Atomics Electromagnetic Systems (GA-EMS), San Diego, CA, limited scope inspection to assess compliance with selected portions of their quality assurance (QA) and 10 CFR Part 21 programs specifically, as it pertains to GA-EMS's design and manufacturing of radiation monitoring systems supplied for the U.S. AP1000 reactor design and to operating nuclear power plants. |
| 11/14/16 | Westinghouse Electric Company (WEC), PA, limited scope inspection to assess compliance with selected portions of their quality assurance (QA) and 10 CFR Part 21 programs as specifically, as they pertain to the implementation of their QA program, including corrective actions in response to the previous 2015 NRC inspection, resolution of emergent technical issues associated with the AP1000 design, and a select number of other safety-related activities pursuant to Appendix B requirements. |
| 08/29/16 | Namco Controls Corporation, Elizabethtown, NC, limited scope inspection to assess compliance with selected portions of their quality assurance (QA) and 10 CFR Part 21 programs specifically, as it pertains to Namco's design, qualification, fabrication, testing, commercial-grade-dedication, and manufacturing of safety-related limit switches for operating nuclear plants and AP1000 plants. |
| 01/08/16 | C&D Technologies, Blue Bell, PA, limited scope inspection to assess compliance with selected portions of their quality assurance (QA) and 10 CFR Part 21 programs as they pertain C&D Technologies' design and qualification of batteries supplied to operating nuclear power plants. In addition, the inspection will address the unresolved item and review corrective actions associated with nonconformances identified in the, March 2014, NRC inspection report number (IR) 99901385/2014-201. |
| 08/14/15 | Crane Nuclear, Inc., Bolingbrook, IL, limited scope inspection to assess compliance with selected portions of their quality assurance (QA) and 10 CFR Part 21 programs specifically as they pertain to safety-related components supplied to operating nuclear power plants. |
| 07/06/15 | Engine Systems Inc. (ESI), Rocky Mount, NC, limited scope inspection to assess compliance with selected portions of their quality assurance (QA) and 10 CFR Part 21 programs specifically as they pertain to ESI's qualification and dedication activities associated with safety-related components supplied to operating nuclear power plants |
| 06/11/15 | Kinectrics, Toronto, ON, limited scope inspection to assess compliance with selected portions of their quality assurance (QA) and 10 CFR Part 21 programs specifically as they pertain to safety-related components supplied to operating nuclear power plants. |
| 05/22/15 | Fisher Controls International LLC, Marshalltown, IA, limited scope inspection to assess compliance with selected portions of their quality assurance (QA) and 10 CFR Part 21 programs specifically as they pertain to safety-related components supplied to operating nuclear power plants. |
| 05/22/15 | Chicago Bridge & Iron Power, Laurens, SC, limited scope inspection to assess compliance with selected portions of their quality assurance (QA) and 10 CFR Part 21 programs, specifically as they pertain to activities related to the fabrication of piping spools for the Westinghouse Electric Company AP1000 reactor design. |
| 05/01/15 | Crane Nuclear, Inc., Bolingbrook, IL, limited scope inspection to assess compliance with selected portions of their quality assurance (QA) and 10 CFR Part 21 programs specifically as they pertain to safety-related components supplied to operating nuclear power plants. |
| 04/24/15 | Westinghouse Electric Company, Cranberry Township, PA, limited scope inspection to assess compliance with selected portions of their quality assurance (QA) and 10 CFR Part 21 programs as they pertain to the implementation of safety-related activities for U.S. regulated facilities. |
| 04/20/15 | Pentas Controls, LLC., Phoenix, AZ, limited scope reactive inspection to assess compliance with selected portions of their quality assurance (QA) and 10 CFR Part 21 programs, specifically as they pertain to refurbishing and inspection of electronic components. |
| 12/08/14 | Westinghouse Electric Company, LLC, Newington, NH, limited scope inspection to assess their compliance with selected portions of their quality assurance (QA) and 10 CFR Part 21 programs as it pertains to the implementation of safety-related activities for U.S. regulated facilities. |
| 12/04/14 | Westinghouse Electric Company, Fuel Handling Equipment and Crane Manufacturing (FHE&CM), Shoreview and Hutchinson, MN, limited scope inspection to assess compliance with selected portions of their quality assurance (QA) and 10 CFR Part 21 programs |
| 11/21/14 | Specialty Maintenance and Construction, Inc. (SMCI), Lakeland, FL, limited scope inspection to assess compliance with selected portions of their quality assurance (QA) and 10 CFR Part 21 programs, as they pertain SMCI's implementation of quality activities associated with the fabrication of the remain-in-place steel formwork modules for concrete, in-containment refueling water storage tank wall and reactor vessel cavity modules for the Westinghouse Electric Company's AP1000 reactor design. |
| 11/18/14 | Oregon Iron Works, Inc., Clackamas, OR and Vancouver, WA, limited scope inspection to assess compliance with selected portions of their quality assurance (QA) and 10 CFR Part 21 programs, as they pertain to the implementation of safety-related activities for U.S. regulated facilities. |
| 11/10/14 | Korea Hydro and Nuclear Power Co. Ltd. (KHNP), Daejeon, Korea, design certification inspection of KHNP as it pertains to testing activities conducted at KHNP Central Research Institute. |
| 11/10/14 | RSCC Wire & Cable LLC (RSCC), East Granby, CT., limited scope inspection to assess compliance with selected portions of their quality assurance (QA) and 10 CFR Part 21 programs. |
| 10/24/14 | Chicago Bridge & Iron Power, Charlotte, NC, limited scope inspection to assess compliance with selected portions of their quality assurance (QA) and 10 CFR Part 21 programs. |
| 09/18/14 | Curtiss Wright Flow Control Company, Electro-Mechanical Division (EMD), Cheswick, PA, limited scope inspection to assess their compliance with selected portions of their quality assurance (QA) and 10 CFR Part 21 programs as it pertains to safety-related activities related to the design, manufacture, and qualification testing of the reactor coolant pumps for the AP1000. |
| 04/21/14 | C&D Technologies, Blue Bell, PA, limited scope inspection to assess C&D Technologies' compliance with selected portions of their quality assurance (QA) and 10 CFR Part 21 programs, specifically as it pertains to their design process, dedication, and testing of batteries supplied to operating nuclear power plants. |
| 03/21/14 | Chicago Bridge & Iron (CB&I), Lake Charles, LA, limited scope inspection to assess CB&I's compliance with selected portions of their quality assurance (QA) and 10 CFR Part 21 programs specifically related to safety-related activities for US regulated facilities. |
| 11/26/13 | AREVA NP Inc., Lynchburg, Virginia, limited scope inspection to assess AREVA's implementation of their quality assurance (QA) program, specifically related to design and software control. |
| 11/08/13 | Newport News Industrial (NNI), Newport News, Virginia, limited scope inspection to assess NNIs' compliance with selected portions of their quality assurance (QA) and 10 CFR Part 21 programs as they pertain to activities conducted at their facility related to the design, manufacture, and qualification testing of safety-related components. |
| 11/01/13 | SPX, Copes-Vulcan, limited scope inspection to assess SPX, Copes-Vulcan's compliance with selected portions of their quality assurance (QA) and 10 CFR Part 21 programs specifically as they pertain to the design, manufacture, and testing of the explosive cartridges being installed on squib valves for the Westinghouse AP 1000 reactor. The team also plans to review your plan for augmented testing of the squib valve initiators in response to Nonconformance 9990080/201-2012-01. |
| 10/02/13 | Ametek Solidstate Controls, Inc., Columbus, Ohio, limited scope inspection to assess Ametek Solidstate Controls, Inc.'s compliance with selected portions of their quality assurance (QA) and 10 CFR Part 21 programs as they pertain to activities conducted at their facility related to the design, fabrication, assembly, and testing of components for NRC regulated facilities. |
| 06/14/13 | Westinghouse Electric Company (Westinghouse), Madison, PA, limited scope inspection to assess Westinghouse's compliance with selected portions of their quality assurance (QA) and 10 CFR Part 21 programs specifically related to the reactor internals flow-induced vibration analysis for the AP1000 pressurized water reactor design. |
| 04/22/13 | Dresser Masoneilan facility in Avon, Massachusetts, limited scope inspection to assess Dresser Masoneilan's compliance with selected portions of their quality assurance (QA) and 10 CFR Part 21 programs specifically related to quality assurance activities associated with the design, fabrication, assembly, and testing of safety-related valves and valve parts for U.S. nuclear power plants. |
| 04/05/13 | ScienTech, Idaho Falls, Idaho, limited scope inspection to assess ScienTech's compliance to review implementation of with selected portions of their quality assurance (QA) and 10 CFR Part 21 programs specifically related to design control process, refurbishment, and commercial-grade dedication for activities associated with US nuclear power plants. |
| 03/21/13 | Weir Valves & Controls USA Inc., Ipswich, MA, limited scope inspection to assess Weir Valves and Controls' compliance with selected portions of their quality assurance (QA) and 10 CFR Part 21 programs specifically related to the design, fabrication, assembly, and testing activities of components for NRC regulated facilities. |
| 03/19/13 | Cives Steel Company (Cives), Southern Division facility, Thomasville, GA, limited scope inspection to assess Cives' compliance with selected portions of their quality assurance (QA) and 10 CFR Part 21 programs, specifically associated with the fabrication of concrete embedments for AP1000 reactor plants at Vogtle Electric Generating Plant, Units 3 and 4, and Virgil C. Summer Nuclear Station, Units 2 and 3. |
| 11/02/12 | Enertech, Utah State University, Brea, CA, routine limited-scope inspection to assess Enertech's compliance with selected portions of their quality assurance (QA) and 10 CFR Part 21 programs. |
| 10/25/12 | Flowserve Corporation, Limitorque Valve Actuator Manufacturing facility in Lynchburg, VA, routine limited-scope inspection to assess Flowserve Corporation's compliance with selected portions of their quality assurance (QA) and 10 CFR Part 21 programs. |
| 10/24/12 | Shaw Modular Solutions (SMS), Charles, LA, routine limited-scope inspection to assess SMS's compliance with selected portions of their quality assurance (QA) and 10 CFR Part 21 programs. Specifically, this inspection evaluated SMS's implementation of quality activities associated with the fabrication of structural modules for V.C. Summer Units 2 and 3 and Vogtle Units 3 and 4. |
| 09/14/12 | UniStar Nuclear Energy, LLC (UNE), Baltimore, MD, limited scope inspection was to assess UNE's compliance with selected portions of their quality assurance (QA) and 10 CFR Part 21 programs. |
| 07/27/12 | National Technical Systems (NTS) facility in Acton, MA, limited-scope routine inspection to assess NTS's compliance with selected portions of their quality assurance (QA) and 10 CFR Part 21 programs specifically associated with the seismic qualification testing of the tension bolt and position switch of the AP1000 design squib valves. |
| 07/23/12 | Engine Systems, Inc. (ESI) in Rocky Mount, NC, limited-scope inspection was to verify that Mitsubishi Heavy Industries, Ltd (MHI) effectively implemented quality assurance (QA) processes and procedures for testing activities performed in support of the U.S. Advanced Pressurized-Water Reactor design certification application. |
| 07/06/12 | GE Hitachi Nuclear Energy (GEH) in Wilmington, NC, limited scope inspection that focused on assessing GEH's compliance with selected portions of their quality assurance (QA) program, specifically associated with the design of spent fuel pool racks, and design calculations related to structures, systems, and components and associated codes used in the development of the economic simplified boiling-water reactor (ESBWR) design certification. |
| 07/02/12 | Kinectrics facility in Toronto, Ontario, limited-scope routine inspection to review implementation of Kinectric's quality assurance (QA) program and 10 CFR Part 21 program, specifically as it pertains to Kinectrics supply of testing services to support environmental qualification of components being supplied as part of the Westinghouse AP1000 reactor design as well as reviewing selected activities in support of testing and dedication of safety related components to the U.S. nuclear operating fleet. |
| 06/06/12 | SPX, Copes-Vulcan facility (SPX), McKean, PA., technically-focused, limited scope inspection of SPX's quality assurance (QA) program and 10 CFR Part 21 program, specifically associated with the QA activities associated with the design and manufacturing of the squib valves for the AP1000 reactor design. |
| 01/06/12 | Shaw Modular Solutions, Lake Charles, LA, follow-up inspection of selected portions of SMS's quality assurance (QA) program and 10 CFR Part 21 program |
| 11/03/11 | Obayashi Corporation, Tokyo, Japan, inspection of selected portions of Obayashi Corporation's quality assurance (QA) program and 10 CFR Part 21 program |
| 10/03/11 | Gerdau, Charlotte Reinforcing Steel, Charlotte, NC, inspection of selected portions of Gerdau's quality assurance (QA) program and 10 CFR Part 21 program |
| 09/13/11 | Emerson Process Management, Fisher Controls International LLC (Fisher Controls), Marshalltown, IA, inspection of selected portions of Fisher Control's quality assurance (QA) program and 10 CFR Part 21 program |
| 09/07/11 | Shaw Nuclear Services (SNS), Charlotte, NC, limited-scope inspection of selected portions of SNS's quality assurance (QA) program and 10 CFR Part 21 program |
| 07/20/11 | CS Innovations, INC, (CSI), Scottsdale, AZ, inspection of selected portions of CSI's quality assurance (QA) program and 10 CFR Part 21 program |
| 04/04/11 | Florida Power and Light Company (FPL), Turkey Point Units 6 and 7 Combined License Application (COLA) - Inspection of the implementation of the quality assurance program to support the Turkey Point Units 6 an 7 COL application in accordance with the requirements of Appendix B to 10 CFR Part 50 and 10 CFR Part 21 at the FPL facilities in Juno Beach, FL. |
| 02/02/11 | Mitsubushi Heavy Industries, LTD., US-APWR Design Certification Application - Inspection of the implementation of the quality assurance program to support the US-APWR DC application in accordance with the requirements of Appendix B to 10 CFR Part 50 and 10 CFR Part 21 at the MHI facilities in Kobe, Japan. |
| 01/03/11 | Consolidated Power Supply, Birmingham, AL, inspection of selected portions of CPS's quality assurance (QA) program and 10 CFR Part 21 program |
| 10/26/10 | IHI Corporation, Yokohama, Japan, inspection of selected portions of IHI's quality assurance (QA) program and 10 CFR Part 21 program |
| 09/29/10 | Mangiarotti S.p.A., Sedegliano (UD), Italy, inspection of selected portions of Mangiarotti's quality assurance (QA) program and 10 CFR Part 21 program |
| 09/27/10 | Luminant Generation Company LLC, Comanche Peak Units 3 and 4 Combined License Application - Inspection of the implementation of the quality assurance program to support the Comanche Peak Units 3 and 4 COL application in accordance with the requirements of Appendix B to 10 CFR Part 50 and 10 CFR Part 21 at the Luminant facilities in Glen Rose, TX. |
| 07/21/10 | South Texas Project Nuclear Operating Company, amendment application to the design certification rule (DCR) for the U.S. Advanced Boiling Water Reactor (ABWR) - Inspection of the implementation of the quality assurance program to support STPNOC's amendment application in accordance with the requirements of Appendix B to 10 CFR Part 50 and 10 CFR Part 21 at the STPNOC facilities in Bay City, TX. An additional purpose of the QA implementation inspection was to determine if STPNOC was technically qualified to engage in the proposed activities related to the amendment of the ABWR design certification rule in accordance with the regulations in 10 CFR 52.47. |
| 07/15/10 | Sandvik Materials Technology, Sandviken, Sweden, inspection of selected portions of SMT's quality assurance (QA) program and 10 CFR Part 21 program |
| 05/03/10 | Sulzer Pumps (US) Inc., Chattanooga, TN, inspection of selected portions of Sulzer's quality assurance (QA) program and 10 CFR Part 21 program |
| 04/22/10 | Shaw Nuclear Services, Charlotte, NC, inspection of selected portions of Shaw's quality assurance (QA) program and 10 CFR Part 21 program |
| 12/08/09 | Energy Steel and Supply Company, Lapeer, MI, follow-up inspection of selected portions of Energy Steel's quality assurance (QA) program and 10 CFR Part 21 program |
| 11/12/09 | General Electric Hitachi ESBWR Design Certification Application - Inspection of the radiation shielding calculations and associated codes used in the development of the ESBWR design certification at the GE Hitachi facility in Wilmington, NC. |
| 10/29/09 | C & D Technologies, Inc., Blue Bell, PA, inspection of selected portions of C & D's quality assurance (QA) program and 10 CFR Part 21 program |
| 10/05/09 | Detroit Edison Company (DECo) Fermi Unit 3 Combined License Application - Inspection of the implementation of the quality assurance program to support the Fermi Unit 3 COL application in accordance with the requirements of Appendix B to 10 CFR Part 50 and 10 CFR Part 21 at the DECo facilities in Detroit, MI. |
| 09/24/09 | Prime Technology LLC, North Branford, CT, inspection of selected portions of Prime Technology's quality assurance (QA) program and 10 CFR Part 21 program |
| 09/16/09 | Anderson Greenwood Crosby Corporation (Crosby), Wrenthman, MA, inspection of selected portions of Crosby's quality assurance (QA) program and 10 CFR Part 21 program |
| 07/08/09 | Steam Generating Team (SGT), LLC, Charlotte, NC, inspection of selected portions of SGT's quality assurance (QA) program, and 10 CFR Part 21 program |
| 06/03/09 | Nova Machine Products Inc., Middleburg Heights, OH, inspection of selected portions of Nova's quality assurance (QA) program, and 10 CFR Part 21 program |
| 05/27/09 | Conval, Inc., Somers, CT, follow-up inspection of selected portions of Conval's quality assurance (QA) program, and 10 CFR Part 21 program |
| 05/19/09 | Doosan Heavy Industries, Changwon, Korea, inspection of selected portions of Doosan's quality assurance (QA) program, and 10 CFR Part 21 program |
| 04/16/09 | Southern Nuclear Operating Company Vogtle Units 3 and 4 Combined License Application - Inspection of the implementation of the quality assurance program to support the Vogtle Units 3 and 4 COL application in accordance with the requirements of Appendix B to 10 CFR Part 50 and 10 CFR Part 21 at the SNC facilities in Birmingham, AL. |
| 03/31/09 | CoreStar International Corporation, Irwin, PA, inspection of selected portions of CoreStar's quality assurance (QA) program, and 10 CFR Part 21 program |
| 03/25/09 | General Electric Hitachi ESBWR Design Certification Application - Inspection of the implementation of the quality assurance and Part 21 programs governing the application for the ESBWR Design Certification the GE Hitachi facility in Wilmington, NC. |
| 03/02/09 | South Texas Project Nuclear Operating Company (STPNOC) Units 3 and 4 Combined License Application - Inspection of the implementation of the quality assurance program governing the due diligence assessment to determine whether Toshiba Corporation is qualified to supply the design of the Advance Boiling Water Reactor (ABWR) for STPNOC Units 3 and 4 in accordance with Appendix A "Design Certification Rule for the US ABWR" to 10 CFR Part 52, "Licenses, Certifications, and Approvals for Nuclear Power Plants," of the Code of Federal Regulations (10 CFR Part 52) at the STP facility in Bay City, TX. |
| 11/18/08 | Energy Steel & Supply Company (ESSC), Lapeer, MI, inspection of selected portions of ESSC's quality assurance (QA) program, and 10 CFR Part 21 program |
| 10/15/08 | Babcock and Wilcox (B&W) Nuclear Operations Group Mount Vernon Facility, Mount Vernon, IN, inspection of selected portions of B&W's quality assurance (QA) program, and 10 CFR Part 21 program |
| 07/18/08 | Doosan Heavy Industries, Changwon, Korea, inspection of selected portions of Doosan's quality assurance (QA) program, and 10 CFR Part 21 program |
| 05/27/08 | Namco Controls, Inc., Lancaster, SC, inspection of selected portions of Namco's quality assurance (QA) program, and 10 CFR Part 21 program |
| 05/07/08 | Areva NP GmbH, Erlangen, Germany, inspection of selected portions of Areva NP GmbH's quality assurance (QA) program, and 10 CFR Part 21 program |
| 12/18/07 | Velan Inc., Montreal, Canada, inspection of selected portions of Velan's quality assurance (QA) program, and 10 CFR Part 21 program |
| 10/16/07 | Conval Inc., Somers, CT, inspection of selected portions of Conval's quality assurance (QA) program, and 10 CFR Part 21 program |
| 08/25/06 | Areva NP Inc., Lynchburg, VA, inspection of selected portions of Areva NP Inc.'s quality assurance (QA) program, and 10 CFR Part 21 program. |
| 06/14/06 | General Electric Nuclear Energy, Wilmington, NC, ESBWR quality assurance follow-up inspection, April 2006 |
| 04/13/06 | Invensys/Triconex, Irvine, CA, quality assurance inspection |
| 02/08/06 | Flowserve, Raleigh, NC, quality assurance and commercial grade dedication inspection |
| 01/11/06 | General Electric Nuclear Energy, Wilmington, NC, ESBWR quality assurance inspection |

Page Last Reviewed/Updated Tuesday, November 05, 2019
Home
About Us
Popular Documents
Stay Connected