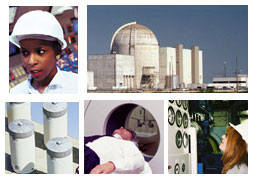 Investigations
On this Page:
---
Office of Investigations
Director: Edward (Andy) Shuttleworth
Deputy Director: Tracy Higgs
Develops policy, procedures, and quality control standards for investigations of licensees, applicants, their contractors or vendors, including the investigations of all allegations of wrongdoing by other than NRC employees and contractors. Makes referrals of substantiated criminal cases to the Department of Justice. Plans, coordinates, directs, and executes administrative affairs of the office, including the development and maintenance of a management information system. Maintains current awareness of inquiries and formal investigations. Keeps Commission principals currently informed of matters under investigation as they affect public health and safety matters. Coordinates liaison with other agencies and organizations to ensure the timely exchange of information of mutual interest.

---
Field Offices
Plans and conducts investigations to include the issuance of subpoenas where necessary. Provides investigative support to the regional inspection staff. Presents the results of investigations to NRC management and makes referrals as appropriate to the Department of Justice. Maintains liaison with NRC officials, licensees, and other agencies as needed.

Page Last Reviewed/Updated Wednesday, October 02, 2019
Home
About Us
Popular Documents
Stay Connected