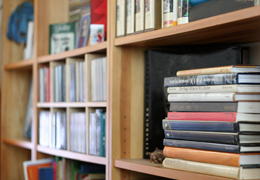 Site Additions in 2009
On this page:
See also New on Our Site for current additions.
December
December 8, 2009
NUREG-1921
EPRI/NRC-RES Fire Human Reliability Analysis Guidelines
December 7, 2009
NUREG-1931
Safety Evaluation Report Related to the License Renewal of Susquehanna Steam Electric Station, Units 1 and 2

November
November 17, 2009
NUREG-1930
Safety Evaluation Report Related to the License Renewal of Indian Point Nuclear Generating Unit Nos. 2 and 3
November 16, 2009
NUREG-1929
Safety Evaluation Report Related to the License Renewal of Beaver Valley Power Station, Units 1 and 2
November 12, 2009
NUREG-1907
Safety Evaluation Report Related to the License Renewal of Vermont Yankee Nuclear Power Station
November 5, 2009
NUREG/CR-7001
Predictive Bias and Sensitivity in NRC Fuel Performance Codes
November 2, 2009
NUREG-1928
Safety Evaluation Report Related to the License Renewal of Three Mile Island Nuclear Station, Unit 1

October
October 29, 2009
Nuclear Fuel Services Fuel Fabrication Facility
The NRC has developed a new facility-specific resource that provides comprehensive information related to the Nuclear Fuel Services (NFS) Fuel Fabrication Facility in Erwin, Tennessee. NFS has conducted nuclear fuel fabrication and uranium recovery operations since 1959, and currently produces nuclear fuel containing both high-enriched and low-enriched uranium. NFS recently submitted a license renewal application for NRC review, and is also engaged in various decommissioning activities because some areas of the site have become contaminated with radioactive material and chemicals. The NRC's new facility-specific resource includes frequently asked questions, a public meeting archive, various collections of related documents, contact information, and related links.
October 26, 2009
NUREG/CR-6992
Instrumentation and Controls in Nuclear Power Plants: An Emerging Technologies Update

September
September 28, 2009
NUREG-1927
Standard Review Plan for Renewal of Independent Spent Fuel Storage Installation Licenses and Dry Cask Storage System Certificates of Compliance
September 25, 2009
BrowseAloud Assistive Technology
The NRC has further enhanced the accessibility of its public Web site by offering site visitors the BrowseAloud assistive technology solution. This customizable software allows you to "listen" to the contents of a Web page, highlighting the words and sentences as they are "read" aloud. Unlike other available screen readers, which are designed exclusively for the blind, BrowseAloud provides a range of options to accommodate the broader needs of print-disabled stakeholders, who have visual impairments, learning disabilities (such as dyslexia), or literacy challenges (including English as a second language). BrowseAloud is available free of charge for NRC Web site visitors to download and use.
September 21, 2009
NUREG/CR-6991
Design Practices for Communications and Workstations in Highly Integrated Control Rooms
September 14, 2009
NUREG/CR-6997
Modeling a Digital Feedwater Control System Using Traditional Probabilistic Risk Assessment Methods
September 11, 2009
Frequently Asked Questions About the Proposed Rule on Limiting the Quantity of Byproduct Material in a Generally Licensed Device
The proposed rule (74 FR 38372) would change the criteria for generally licensed devices (GLDs), so that certain devices that are now available under a general license (GL) would require specific licenses. By strengthening oversight and limiting the amount of radioactive materials allowed in GLDs, the proposed rule would enhance the NRC's ability to protect public health and safety. In addition, the proposed rule would clarify the applicable requirements when a device authorized under a general license is instead held under a specific license.

August
August 13, 2009
NUREG-1923
Safety Evaluation Report for an Early Site Permit (ESP) at the Vogtle Electric Generating Plant (VEGP) ESP Site
August 6, 2009
National Source Tracking System: Blog
August 3, 2009
NUREG-0782
Draft Environmental Impact Statement on 10 CFR Part 61 Licensing Requirements for Land Disposal of Radioactive Waste
NUREG-0945
Final Environmental Impact Statement on 10 CFR Part 61 Licensing Requirements for Land Disposal of Radioactive Waste

July
July 31, 2009
NUREG/CR-6879
Steam Generator Tube Integrity Issues: Pressurization Rate Effects, Failure Maps, Leak Rate Correlation Models, and Leak Rates in Restricted Areas
July 30, 2009
NUREG-1919
Resolution of Generic Safety Issue 188: Steam Generator Tube Leaks or Ruptures Concurrent with Containment Bypass from Main Steam Line or Feedwater Line Breaches
July 13, 2009
NUREG-1885, Revision 2
Report to Congress on the Security Inspection Program for Commercial Power Reactor and Category I Fuel Cycle Facilities: Results and Status Update - Annual Report for Calendar Year 2008

June
June 25, 2009
NUREG/CR-6974
Symbolic Nuclear Analysis Package (SNAP): Common Application Framework for Engineering Analysis (CAFEAN) Preprocessor Plug-in Application Programming Interface
June 23, 2009
NUREG/BR-0364
A Short History of Fire Safety Research Sponsored by the U.S. Nuclear Regulatory Commission, 1975-2008
June 22, 2009
NUREG-1379, Revision 2
NRC Editorial Style Guide
June 10, 2009
NUREG-1911
NRC Periodic Compliance Monitoring Report for U.S. Department of Energy Non-High-Level Waste Disposal Actions: Annual Report for Calendar Year 2008
June 2, 2009
NUREG/BR-0361
The Browns Ferry Nuclear Plant Fire of 1975 and the History of NRC Fire Regulations

May
May 29, 2009
NUREG/CR-6989
Methodology for Estimating Fabrication Flaw Density and Distribution – Reactor Pressure Vessel Welds
May 14, 2009
Options to Revise Radiation Protection Regulations and Guidance is a dedicated subsite, which the NRC staff will use to engage stakeholders and interested parties in discussions regarding possible revision of the agency's radiation protection regulations and guidance to achieve greater alignment with the 2007 Recommendations of the International Commission on Radiological Protection (ICRP Publication 103). In so doing, the staff hopes to identify potential conflicts, benefits, or unintended consequences that may result from drafting and implementing any related changes to the NRC's existing regulations.
NUREG-1886
Joint Canada – United States Guide for Approval of Type B(U) and Fissile Material Transportation Packages - Final Report
May 8, 2009
NUREG-0936, Volume 27, Number 2
NRC Regulatory Agenda: Semiannual Report, July – December 2008

April
April 30, 2009
NUREG/CR-6212
Value of Public Health and Safety Actions and Radiation Dose Avoided

March
March 25, 2009
NUREG/CR-6977
Redox and Sorption Reactions of Iodine and Cesium During Transport Through Aquifer Sediments
March 25, 2009
Yucca Mountain Repository License Application updated with Revision 1 from Department of Energy
General Information
Safety Analysis Report (SAR)
March 13, 2009
NUREG/CR-6986
Evaluations of Structural Failure Probabilities and Candidate Inservice Inspection Programs
March 6, 2009
NUREG/CR-6982
Assessment of Noise Level for Eddy Current Inspection of Steam Generator Tubes
March 3, 2009
NUREG-1918
Phenomena Identification and Ranking Table Evaluation of Chemical Effects Associated with Generic Safety Issue 191
March 2, 2009
NUREG/CR-6987
Analysis of Structural Materials Exposed to a Severe Fire Environment

February
February 27, 2009
NUREG/CR-6985
A Benchmark Implementation of Two Dynamic Methodologies for the Reliability Modeling of Digital Instrumentation and Control Systems
February 26, 2009
NUREG/BR-0334
Materials Inspection & Licensing Handbook
February 17, 2009
NRC Regulatory Guides Document Collection
This document collection in the NRC's Electronic Reading Room has been redesigned and updated to simplify access to current and historical versions of the agency's active regulatory guides and drafts for public comment. The NRC issues regulatory guides, in 10 broad divisions, to describe to the public methods that the staff considers acceptable for use in implementing specific parts of the agency's regulations, to explain techniques that the staff uses in evaluating specific problems or postulated accidents, to identify data that the staff needs in its review of applications for permits or licenses, and to provide guidance to applicants and licensees.
February 11, 2009
Waste Incidental to Reprocessing (WIR) and Performance Assessment (for Waste Disposal and Decommissioning)
An extensive new subsite devoted to the WIR subset of radioactive waste byproducts, which the U.S. Department of Energy (DOE) has distinguished from high-level waste (HLW). Compared to HLW, WIR poses less risk to the health and safety of people and the environment because it meets certain criteria. For that reason, WIR does not need to be disposed of as HLW and, therefore, is managed under DOE's regulatory authority rather than being regulated by the NRC. This new subsite offers an understanding of the Regulatory Authority and Responsibilities for WIR, with particular focus on the role that the NRC plays in the waste determination and disposal processes, as well as the monitoring of DOE actions, as they relate to the disposal of non-high-level wastes. Other new pages focus on Performance Assessment (for Waste Disposal and Decommissioning), through which the NRC evaluates potential releases of radioactivity into the environment, and assesses the resultant radiological doses to demonstrate whether a disposal facility has met its performance objectives.
February 6, 2009
AREVA Enrichment Services, LLC Gas Centrifuge Facility
Information regarding the application that AREVA Enrichment Services, LLC (a subsidiary of AREVA NC, Inc.), submitted to the U.S. Nuclear Regulatory Commission (NRC) on December 30, 2008, seeking a license to construct and operate a gas centrifuge uranium enrichment facility in the United States. This page includes the governing regulation and legislation, key documents including the safety evaluation report and environmental impact statement, and information regarding public involvement in the licensing process.

January
January 16, 2009
Fire Protection
A new subsite with expanded information about the NRC's fire protection activities for operating reactors and fuel cycle facilities, as well as the agency's state-of-the-art Fire Research Program. This program encompasses regulations, guidance, and related licensing and oversight activities (including reliability assessments and modeling), specifically designed to minimize the occurrence of fires and mitigate the consequences of those that do occur.
January 5, 2009
The National Source Tracking System (NSTS) is a secure, Web-based database designed to enhance the accountability of radioactive sources.
Page Last Reviewed/Updated Wednesday, January 23, 2019
Home
About Us
Popular Documents
Stay Connected