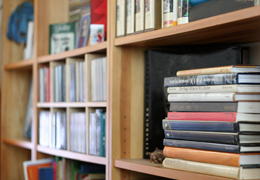 Human Factors Information System Reports
The Human Factors Information System (HFIS) includes annual summaries of human performance issues identified in Licensee Event Reports (LERs), inspection reports (IRs), and licensed operator examination reports (ERs). The information is to provide a general overview of the types and approximate numbers of human performance issues documented in reports by either the NRC or licensees. For additional information, see our Safety Focus Area for Human Factors.
In these HFIS Report archives, you will see a description of the report format used in the database and an alphabetical list of plants for which the archives contain a report.
This page includes links to files in non-HTML format. See Plugins, Viewers, and Other Tools for more information.
A | B | C | D | E | F | G | H | I | J | K | L | M | N
O | P | Q | R | S | T | U | V | W | X | Y | Z

| | |
| --- | --- |
| | |
| Note: | There were no Human Factors Information System Reports issued for Crystal River 3 in 2009 and 2010. |



| | |
| --- | --- |
| | |
| Note: | There were no Human Factors Information System Reports issued for Harris 1 in 2010. |

| | |
| --- | --- |
| | |
| Note: | There were no Human Factors Information System Reports issued for Kewaunee in 2009 and 2010. |


| | |
| --- | --- |
| | |
| Note: | There were no Human Factors Information System Reports issued for Nine Mile Point 1 in 2008. |

| | |
| --- | --- |
| | |
| Note: | There were no Human Factors Information System Reports issued for Pilgrim 1 in 2008. |


| | |
| --- | --- |
| | |
| Note: | There were no Human Factors Information System Reports issued for San Onofre 2 and 3 in 2009 and 2010. |

| | |
| --- | --- |
| | |
| Note: | There were no Human Factors Information System Reports issued for Vermont Yankee in 2010. |
| | |
| --- | --- |
| | |
| Note: | There were no Human Factors Information System Reports issued for Waterford 3 in 2010. |

Page Last Reviewed/Updated Friday, August 14, 2020
Home
About Us
Popular Documents
Stay Connected