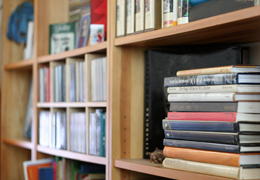 Generic Communications
Search Generic Communications
Open Generic Communications lists potential generic issues that are safety significant, require technical resolution, and possibly require generic communication or action. The generic communications listed in this table include bulletins, generic letters, regulatory issue summaries, and information notices.
Email List Server for Distribution of Generic Communications
Generic Communications are available for electronic distribution and can be obtained by subscribing to the list server. To subscribe or unsubscribe send an email to lyris@nrc.gov, no subject, and use one of the following commands in the message portion:
subscribe gc-nrr (first and last name)
unsubscribe gc-nrr (first and last name)
To learn more about our efforts to reduce the amount of standard mail the Federal government generates, see Generic Communications Distribution List.
Transmittals to one or more classes of licensees:
Page Last Reviewed/Updated Thursday, September 10, 2020
Home
About Us
Popular Documents
Stay Connected