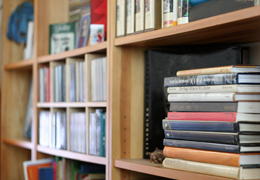 Standard Review Plan for the Review of Safety Analysis Reports for Nuclear Power Plants: LWR Edition — Design of Structures, Components, Equipment, and Systems (NUREG-0800, Chapter 3)
This NUREG publication has been issued for public comment. Comments will be accepted until May 1, 2013. To submit comments, please see Docket ID Number NRC-2013-0041.
This page includes links to files in non-HTML format. See Plugins, Viewers, and Other Tools for more information.
Section
Title
Rev.
Date Updated
3.2.1
Seismic Classification
Rev. 3
08/2016
Draft Rev. 3
08/2015
Rev. 2
03/2007
Draft Rev. 2
06/1996
Rev. 1
07/1981
Rev. 0
11/1975
3.2.2
System Quality Group Classification
Rev. 3
08/2016
Draft Rev. 3
08/2015
Rev. 2
03/2007
Draft Rev. 2
06/1996
Rev. 1
07/1981
Rev. 0
11/1975
3.3.1
Wind Loadings
Rev. 3
03/2007
Draft Rev. 3
06/1996
Rev. 2
07/1981
Rev. 1
08/1978
Rev. 0
11/1975
3.3.2
Tornado Loadings
Rev. 3
03/2007
Draft Rev. 3
06/1996
Rev. 2
07/1981
Rev. 1
08/1978
Rev. 0
11/1975
3.4.1
Internal Flood Protection for Onsite Equipment Failures
Rev. 3
03/2007
Draft Rev. 3
06/1996
Rev. 2
07/1981
Rev. 1
03/1978
Rev. 0
11/1975
3.4.2
Analysis Procedures
Rev. 3
03/2007
Draft Rev. 3
06/1996
Rev. 2
07/1981
Rev. 1
NONE
Rev. 0
11/1975
3.5.1.1
Internally Generated Missiles (Outside Containment)
Rev. 3
03/2007
Draft Rev. 3
06/1996
Rev. 2
07/1981
Rev. 1
04/1978
Rev. 0
11/1975
3.5.1.2
Internally-Generated Missiles (Inside Containment)
Rev. 3
03/2007
Draft Rev. 3
06/1996
Rev. 2
07/1981
Rev. 1
08/1978
Rev. 0
11/1975
3.5.1.3
Turbine Missiles
Rev. 3
03/2007
Draft Rev. 3
06/1996
Rev. 2
07/1981
Rev. 1
07/1978
Rev. 0
11/1975
3.5.1.4
Missiles Generated by Tornadoes and Extreme Winds
Rev. 4
03/2015
Draft Rev. 4
07/2013
Rev. 3
03/2007
Draft Rev. 3
01/2006
Draft Rev. 3
06/1996
Rev. 2
07/1981
Rev. 1
07/1978
Rev. 0
11/1975
3.5.1.5
Site Proximity Missiles (Except Aircraft)
Rev. 4
03/2007
Rev. 3
06/1996
Draft Rev. 2
06/1996
Rev. 1
07/1981
Rev. 0
11/1975
3.5.1.6
Aircraft Hazards
Rev. 4
03/2010
Rev. 3
03/2007
Draft Rev. 3
06/1996
Rev. 2
07/1981
Rev. 1
NONE
Rev. 0
11/1975
3.5.2
Structures, Systems, and Components to be Protected from Externally-Generated Missiles
Rev. 3
03/2007
Draft Rev. 3
06/1996
Rev. 2
07/1981
Rev. 1
03/1978
Rev. 0
11/1975
3.5.3
Barrier Design Procedures
Rev. 3
03/2007
Draft Rev. 3
06/1996
Rev. 1
07/1981
Rev. 0
11/1975
3.6.1
Plant Design for Protection Against Postulated Piping Failures in Fluid Systems Outside Containment
Rev. 3
03/2007
Draft Rev. 3
06/1996
Rev. 2
10/1990
Rev. 1
07/1981
Rev. 0
11/1975
3.6.2
Determination of Rupture Locations and Dynamic Effects Associated with the Postulated Rupture of Piping
Rev. 3
12/2016
Draft Rev. 3
08/2015
Rev. 2
03/2007
Draft Rev. 2
06/1996
Rev. 1
07/1981
Rev. 0
11/1975
3.6.3
Leak-Before-Break Evaluation Procedures
Rev. 1
03/2007
Rev. 0
03/1987
3.7.1
Seismic Design Parameters
Rev. 4
12/2014
Draft Rev. 4
03/2013
Rev. 3
03/2007
Draft Rev. 3
06/1996
Rev. 2
08/1989
Rev. 1
07/1981
Rev. 0
11/1975
3.7.2
Seismic System Analysis
Rev. 4
09/2013
Draft Rev. 4
03/2013
Rev. 3
03/2007
Draft Rev. 3
06/1996
Rev. 2
08/1989
Rev. 1
07/1981
Rev. 0
11/1975
3.7.3
Seismic Subsystem Analysis
Rev. 4
09/2013
Draft Rev. 4
03/2013
Rev. 3
03/2007
Draft Rev. 3
06/1996
Rev. 2
08/1989
Rev. 1
07/1981
Rev. 0
11/1975
3.7.4
Seismic Instrumentation
Rev. 3
07/2014
Draft Rev. 3
08/2013
Rev. 2
03/2007
Draft Rev. 2
06/1996
Rev. 1
07/1981
Rev. 0
11/1975
3.8.1
Concrete Containment
Rev. 4
09/2013
Draft Rev. 4
03/2013
Rev. 3
05/2010
Rev. 2
03/2007
Draft Rev. 2
06/1996
Rev. 1
07/1981
Rev. 0
11/1975
3.8.2
Steel Containment
Rev. 3
05/2010
Rev. 2
03/2007
Draft Rev. 2
06/1996
Rev. 1
07/1981
Rev. 0
11/1975
3.8.3
Concrete and Steel Internal Structures of Steel or Concrete Containments
Rev. 4
09/2013
Draft Rev. 4
03/2013
Rev. 3
05/2010
Rev. 2
03/2007
Draft Rev. 2
06/1996
Rev. 1
07/1981
Rev. 0
11/1975
3.8.4
Other Seismic Category I Structures
Rev. 4
09/2013
Draft Rev. 4
03/2013
Rev. 3
05/2010
Rev. 2
03/2007
Draft Rev. 2
06/1996
Rev. 1
07/1981
Rev. 0
11/1975
3.8.5
Foundations
Rev. 4
09/2013
Draft Rev. 4
03/2013
Rev. 3
05/2010
Rev. 2
03/2007
Draft Rev. 2
06/1996
Rev. 1
07/1981
Rev. 0
11/1975
3.9.1
Special Topics for Mechanical Components
Rev. 4
12/2016
Draft Rev. 4
08/2015
Rev. 3
03/2007
Draft Rev. 3
06/1996
Rev. 2
07/1981
Rev. 1
04/1978
Rev. 0
11/1975
3.9.2
Dynamic Testing and Analysis of Systems, Structures, and Components
Rev. 4
03/2017
Rev. 3
03/2007
Draft Rev. 3
06/1996
Rev. 2
07/1981
Rev. 1
08/1978
Rev. 0
11/1975
3.9.3
ASME Code Class 1, 2, and 3 Components, and Component Supports, and Core Support Structures
Rev. 3
04/2014
Draft Rev. 3
06/2013
Rev. 2
03/2007
Draft Rev. 2
06/1996
Rev. 1
07/1981
Rev. 0
11/1975
3.9.4
Control Rod Drive Systems
Rev. 4
03/2017
Rev. 3
03/2007
Draft Rev. 3
06/1996
Rev. 2
04/1984
Rev. 1
07/1981
Rev. 0
11/1975
3.9.5
Reactor Pressure Vessel Internals
Rev. 4
03/2017
Rev. 3
03/2007
Draft Rev. 3
06/1996
Rev. 2
07/1981
Rev. 1
04/1978
Rev. 0
11/1975
3.9.6
Functional Design, Qualification, and Inservice Testing Programs for Pumps, Valves, and Dynamic Restraints
Rev. 4
03/2017
Rev. 3
03/2007
Draft Rev. 3
06/1996
Rev. 2
07/1981
Rev. 1
04/1978
Rev. 0
11/1975
3.9.7
Risk-Informed Inservice Testing

Rev. 0
08/1998
3.9.8
Risk-Informed Inservice Inspection of Piping
Rev. 0
09/2003
3.10
Seismic and Dynamic Qualification of Mechanical and Electrical Equipment
Rev. 4
12/2016
Draft Rev. 4
08/2015
Rev. 3
03/2007
Draft Rev. 3
06/1996
Rev. 2
07/1981
Rev. 1
04/1978
Rev. 0
11/1975
3.11
Environmental Qualification of Mechanical and Electrical Equipment
Draft Rev. 4
12/2017
Rev. 3
03/2007
Draft Rev. 3
06/1996
Rev. 2
07/1981
Rev. 1
07/1978
Rev. 0
11/1975
3.12
ASME Code Class 1, 2, and 3 Piping Systems, Piping Components and their Associated Supports
Rev. 1
04/2014
Draft Rev. 1
06/2013
Initial Issuance
03/2007
3.13
Threaded Fasteners - ASME Code Class 1, 2, and 3
Initial Issuance
03/2007
Draft Rev. 0
06/1996
Branch Technical Positions (BTPs)
BTP 3-1
Classification of Main Steam Components Other than the Reactor Coolant Pressure Boundary for BWR Plants (Former Section 3.2.2, Appendix A, BTP has been separated into an individual section.)
Rev. 2
03/2007
BTP 3-2
Classification of BWR/6 Main Steam and Feedwater Components Other than the Reactor Coolant Pressure Boundary (Former Section 3.2.2, Appendix B, BTP has been separated into an individual section.)
Rev. 2
03/2007
BTP 3-3
Protection Against Postulated Piping Failures in Fluid Systems Outside Containment (Former Section 3.6.1 BTP has been separated into an individual section.)
Rev. 3
03/2007
BTP 3-4
Postulated Rupture Locations in Fluid System Piping Inside and Outside Containment (Former Section 3.6.3 BTP has been separated into an individual section.)
Rev. 3
12/2016
Draft Rev. 3
08/2015
Rev. 2
03/2007
Page Last Reviewed/Updated Tuesday, April 16, 2019
Home
About Us
Popular Documents
Stay Connected