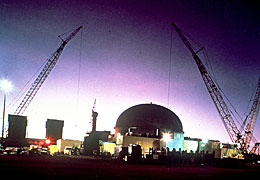 Decommissioning Regulations, Guidance, and Communications
Regulations. The NRC's decommssioning regulations are found in Chapter I of Title 10, "Energy," of the Code of Federal Regulations (CFR). Part 20, Subpart E provides the main decommissioning requirements.

Guidance. The NRC issues regulatory guides, technical reports in the NUREG-series, and other documents to aid licensees in implementing regulations.

Communications. Decommisison correspondence establish the relationships, roles, and responsibilities of the Federal and State government entities involved in decommissioning reactor and materials sites.
Page Last Reviewed/Updated Wednesday, November 30, 2016