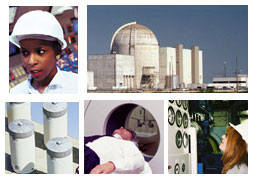 2015 Non-Licensee Actions
This page includes links to files in non-HTML format. See Plugins, Viewers, and Other Tools for more information.
Chicago Bridge & Iron (EA-14-085)
On April 20, 2015, the NRC issued a Notice of Violation and Proposed Imposition of Civil Penalty in the amount of $ 11,200 to the Chicago Bridge and Iron Company (CB&I). This action is based on a Severity Level (SL) II Problem involving deliberate misconduct on the part of CB&I officials and employees related to a dropped module incident that occurred at the company's Lake Charles, LA, fabrication facility on March 1, 2013. Specifically, the actions stem from violations of 10 CFR 52.4, Deliberate Misconduct, by various CB&I officials and employees who attempted to cover up an incident involving the dropping of a submodule destined for Virgil C. Summer Nuclear Station. Immediately following the incident, the former Rigging Manager deliberately instructed subordinate employees to omit key information from incident investigation statements, including: (a) that the sub-module had, in fact, dropped approximately 3.5 feet; (b) improper rigging equipment (nylon slings) had been used and had broken; and (c) the sub-module had sustained damage. The actions of the CB&I officials and employees also caused the company to be in violation of 10 CFR Part 50, Appendix B, Criterion XVI, Corrective Actions, for failing to promptly identify and correct a condition adverse to quality.
Page Last Reviewed/Updated Tuesday, September 05, 2017
Home
About Us
Popular Documents
Stay Connected