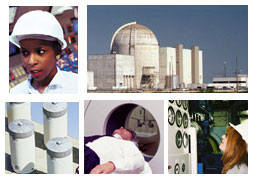 Veterans
On November 9, 2009, President Obama signed Executive Order 13518, Employment of Veterans in the Federal Government, to enhance and promote employment opportunities for veterans within the Federal Government. As a result, the NRC Office of the Chief Human Capital Officer has created this web page to serve as the Information Gateway regarding the NRC's support of this initiative. Here you will find a host of information and applicable links designed to support the employment of veterans here at the NRC and within the Federal Government. The NRC Veterans' Employment Initiative Operational Plan outlines the NRC's specific goals to fully support this initiative. For additional information about NRC's Veterans' Employment Initiative, see Contact Us About Employment, and select "Veterans Employment" from the dropdown list.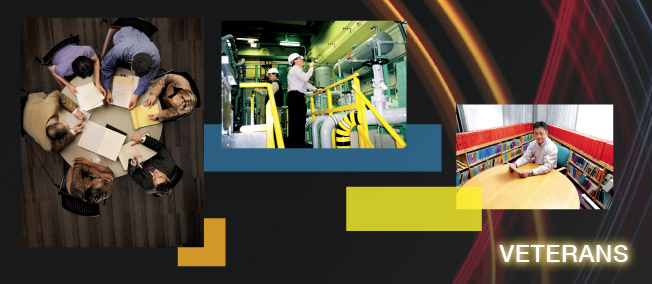 SPECIAL HIRING AUTHORITIES ELIGIBILITY
The NRC has special authority to appoint veterans when the following conditions are met:
VEOA – Veterans Employment Opportunity Act of 1998, as amended (VEOA) is an appointing authority that can be used when filling permanent positions. It allows veterans to apply to announcements that are open to individuals outside of the NRC only if they are so called "status" candidates, which normally means "current or former permanent federal employees." To be eligible for a VEOA appointment, your latest discharge must be issued under honorable conditions (this means an honorable or general discharge), AND you must be either: 1) a preference eligible (defined in title 5 U.S.C. 2108(3)), OR 2) a veteran who substantially completed 3 or more years of active service.
VRA – Veterans' Recruitment Appointment (VRA) is an authority that allows agencies to appoint eligible veterans without competition. If you: 1) are in receipt of a campaign badge for service during a war or in a campaign or expedition; OR 2) are a disabled veteran, OR 3) are in receipt of an Armed Forces Service Medal for participation in a military operation, OR 4) are a recently separated veteran (within the last 3 years), AND separated under honorable conditions (this means an honorable or general discharge), you are VRA eligible. You can be appointed under this authority on a temporary, term, or permanent basis at any grade level up to and including GG-11, and the position may have further promotion potential.
30% or More Disabled Veteran – The 30% or More Disabled Veteran authority allows agencies to appoint eligible veterans on a temporary or term basis and to convert them to a permanent appointment without competition. You are eligible if you: 1) retired from active military service with a service-connected disability rating of 30% or more; OR 2) you have a rating by the Department of Veterans Affairs showing a compensable service-connected disability of 30% or more.
Military Spouse – The Military Spouse authority allows agencies to appoint a military spouse without competition. The NRC does not require a vacancy announcement when using this authority. Agencies can choose to use this authority when filling positions on a temporary (not to exceed 1 year), term (more than 1 year but not more than 4 years), or permanent basis. As a military spouse you are eligible under this authority if your active duty military spouse: 1) received a mandatory Permanent Change of Station (PCS) move within the last two years; 2) has a 100% disability rating; or 3) died while on active duty. Each of these categories has different eligibility criteria that must be met. More information can be found on the Feds Hire Vets Special Hiring Authorities for Veterans page.
Page Last Reviewed/Updated Friday, February 15, 2019
Home
About Us
Popular Documents
Stay Connected