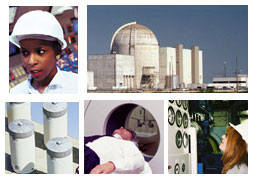 Enforcement Guidance
Many links on this page are to documents in Adobe Portable Document Format (PDF). See our Plugins, Viewers, and Other Tools page for more information.
On this page:
See also Dispositioning of Enforcement Issues in a Risk-Informed Framework - Memorandum from Director, Office of Enforcement, December 5, 2000.
Enforcement Manual
On October 1, 2019, the NRC issued Revision 11 of the NRC Enforcement Manual. This document is used by the NRC enforcement staff. The Manual is a joint effort that draws on the knowledge and experience of the enforcement staff from across the Agency, and is a living document that is regularly updated for accuracy. Detailed summaries of recent manual updates are included in individual Change Notices listed in the Change Notice Index.
The Manual was first published in June 1990 as a tool to assist the NRC staff in implementing the Commission's enforcement program consistent with NRC's Enforcement Policy. Intended for internal use by the NRC, the Manual contains procedures, requirements, and background information used by the staff that develop or review enforcement actions. As such, failure to follow the guidance in this Manual does not invalidate an enforcement action.
Change Notice Index
Part I and Part II
Part I – NRC Enforcement Process
Part II – Topical Chapters
Part III
Appendix A: Temporary Enforcement Guidance
Appendix B: Standard Formats for Enforcement Packages
Appendix C: Standard Citations for Enforcement Actions
Appendix D: Enforcement Processing Aids and Forms
Appendix E: Examples of Minor Violations
Appendix F: Notices of Enforcement Discretion

Memoranda of Understanding Between NRC and Other Agencies Regarding Enforcement

Page Last Reviewed/Updated Thursday, October 10, 2019
Home
About Us
Popular Documents
Stay Connected