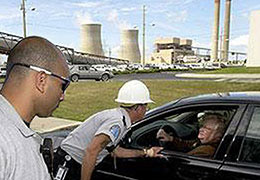 Other Applications within the Integrated Source Management Portfolio (ISMP)
At its core, the Integrated Source Management Portfolio (ISMP) contract sponsored by the U.S. Nuclear Regulatory Commission (NRC) consists of three tasks that provide for operations, maintenance, and help desk support. These three tasks will last the duration of the contract and provide basic support for all components of the ISMP.
The ISMP contract also included several optional tasks to migrate existing NRC processes and systems to the Web-Based Licensing (WBL) System platform. Specifically, these included the Import/Export Licensing process, the Transportation Approval Package Information System (TAPIS), Reciprocity Tracking System (RTS), National Sealed Source and Device Registry System (NSS&DRS), and General License Tracking System (GLTS). These other internal-use NRC systems have been successfully incorporated into the WBL system.
Page Last Reviewed/Updated Tuesday, November 19, 2019
Home
About Us
Popular Documents
Stay Connected