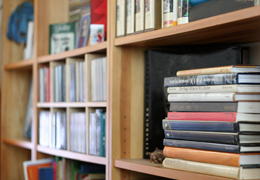 Administrative Letters
Search Generic Communications
Transmittals to inform addressees of specific regulatory or administrative information or to clarify this information. Note: Discontinued in September 1999 .
1990s: | 1999 | 1998 | 1997 | 1996 | 1995 | 1994 | 1993 |
Administrative Letters were a type of generic communication issued to inform addressees of
(a) administrative procedural changes related to implementation of NRC regulations or NRC staff positions;
(b) the issuance of a topical report evaluation or a document that is not technical in nature, does not contain a new or revised staff position, or is inappropriate for inclusion in either a generic letter or an information notice; or
(c) changes in NRC internal procedures or organizations;
a request for licensees to voluntarily submit information of an administrative nature that will assist NRC in the performance of its functions;
events of interest such as workshops or Regulatory Information Conferences; or
other purposes of a strictly administrative nature.
Page Last Reviewed/Updated Friday, June 05, 2015
Home
About Us
Popular Documents
Stay Connected