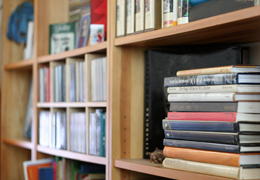 For the Record - 2004
The NRC responds to information on controversial issues or to significant media reports that could be misleading. This site will also be used to respond to large write-in campaigns more efficiently. For more information, Contact a Public Affairs Officer.
This page includes links to files in non-HTML format. See Plugins, Viewers, and Other Tools for more information.
| Date | Document |
| --- | --- |
| 11/16/2004 | Response to Questions About Wackenhut and Public Access to Security Results |
| 10/29/2004 | Comments on the Briefing Paper from the Union of Concerned Scientists (UCS) on Browns Ferry Nuclear Plant Trolley Drop |
| 10/01/2004 | Chairman's Letter to Congressman Markey on Force-on-Force Exercises at Nuclear Power Plants |
| 09/30/2004 | EDO Letter to POGO on Adversary Force for Security Drills at Nuclear Power Plants |
| 09/28/2004 | Chairman's Letter to The Plain Dealer on Davis-Besse |
| 09/02/2004 | The NRC has aggressively met the post 9-11 threat to ensure nuclear plants are as safe as possible. Letter to the Editor: Wilmington (N.C.) Star News 8/28/2004 |
| 05/19/2004 | NRC Comments on Draft GAO Report (GAO-04-415) Regarding Davis-Besse |
| 04/21/2004 | Chairman's Second Response to "Eye on Wackenhut" |
| 03/29/2004 | NRC Response to Letters Regarding a Proposed Independent Spent Fuel Storage Installation at Indian Point |
| 02/05/2004 | Chairman's Response to "Eye on Wackenhut" |
Page Last Reviewed/Updated Tuesday, July 07, 2020
Home
About Us
Popular Documents
Stay Connected