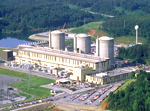 Japan Lessons Learned (ARCHIVED)
Note: This is an archived web page. For the most up-to-date information, see the new Post-Fukushima Safety Enhancements page.
On March 11, 2011, a 9.0-magnitude earthquake struck Japan and was followed by a 45-foot tsunami, resulting in extensive damage to the nuclear power reactors at the Fukushima Dai-ichi facility. The NRC has taken significant action to enhance the safety of reactors in the United States based on the lessons learned from this accident. This page is intended to serve as a navigation hub to follow the NRC's progress in implementing the many different lessons-learned activities.

Page Last Reviewed/Updated Thursday, September 03, 2020
Home
About Us
Popular Documents
Stay Connected