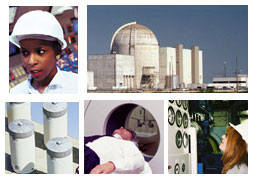 Emergency Action Level Development
Each operating nuclear power plant is required to include in its emergency plans a standard emergency classification and EAL scheme. An EAL is a pre-determined, site-specific, observable threshold for a plant condition that places the plant in an emergency class. The NRC is using an FAQ process to assist licensees with EAL development. As such, a practical knowledge of existing EAL regulatory guidance is required in applying any EP FAQ response.
Regulatory Guidance
The following documents have been endorsed by the NRC to aid in the development of a licensee-specific emergency action level scheme. The NRC encourages licensees, or future license applicants, to use the latest applicable endorsed document when developing an emergency action level scheme.

Page Last Reviewed/Updated Friday, November 16, 2018
Home
About Us
Popular Documents
Stay Connected