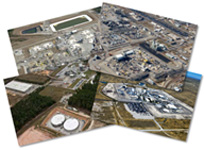 Guidance and Communications Related to Waste Incidental to Reprocessing
On this page:
Guidance
Web (HTML) versions of some guidance documents are available in our NUREG-Series Document Collection. Some guidance documents are also available in the U.S. Nuclear Regulatory Commission's (NRC's) Agencywide Documents Access and Management System (ADAMS).
Guidance documents that may prove useful to stakeholders include the following resources:
Summary of NDAA Section 3116(a) Consultation Major Activities (Appendix B)
NDAA Section 3116(b) Roles and Responsibilities (Section 1.2)
NDAA Section 3116(b) Monitoring Process (Appendix A)
Summary of NDAA Section 3116(b) Monitoring Major Activities (Appendix C)

Communications
NRC and DOE communicate during the consultation process and, if the DOE site is under Section 3116 of the Ronald W. Reagan National Defense Authorization Act for Fiscal Year 2005, then also during the monitoring process. Those communications include the following: meeting summaries, teleconference call summaries, onsite observation visit reports (only during monitoring), technical review reports, and technical evaluation reports. You can find the publicly available communications in ADAMS.

Page Last Reviewed/Updated Friday, February 07, 2020
Home
About Us
Popular Documents
Stay Connected