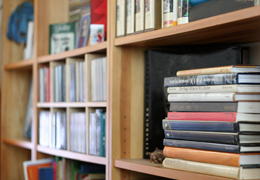 LSN Library Help and References
Notice to LSN Library Users
There are no LSN Library System Notices to report at this time.
The following resources are available:
LSN Library References

LSN Library Availability
LSN Library is available 7 days a week, with the following exception:
Scheduled maintenance periods (between 6:00 p.m. ET on Friday and 6:00 a.m. ET on Saturday)

Public Document Room Assistance
The NRC Public Document Room (PDR) reference staff are available to provide LSN Library assistance.
The PDR is located at NRC Headquarters in Rockville, Maryland. Telephone reference service is provided between 8:00 a.m. and 4:00 p.m., Eastern Time at 301-415-4737 or at 1-800-397-4209, Monday through Friday except Federal holidays.
The PDR staff can also assist you with:
ADAMS hardware and software issues
Searching the Publicly Available Records System (PARS) Library for documents released since November 1, 1999
Searching the Public Legacy Library for earlier documents dating back to 1980, which are available in microfiche format
Obtaining paper copies of documents from ADAMS, as well as copies of pre-ADAMS documents in various formats. These materials may be ordered for a fee via the PDR. See PDR Copy Service and Fees.

Page Last Reviewed/Updated Thursday, September 07, 2017
Home
About Us
Popular Documents
Stay Connected