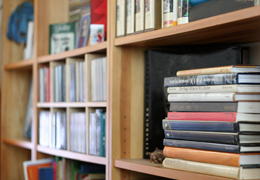 PDR Copy Service and Fees
The PDR maintains a contract to copy PDR materials for a fee. Fees and turnaround times vary, depending on the amount and kind of material as stated in the contract. The contractor can copy most documents in the PDR and can also print documents which are on the ADAMS system.
Materials can be picked up or sent to the user by mail or express service. All payments for services should be settled with the copy service contractor. Questions about obtaining documents should be directed to the reference staff. Please contact the PDR Staff to report any unresolved problems or make comments about these services.
Documents in the PDR that have been copyrighted are available for inspection. However, restrictions on copying apply.
Page Last Reviewed/Updated Friday, June 17, 2016
Home
About Us
Popular Documents
Stay Connected