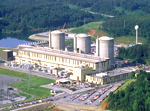 Frequently Asked Questions About Drug and Urine Specimen Validity Testing
This section provides the NRC staff's answers to the following questions related to drug and urine specimen validity testing, as it relates to fitness-for-duty:
With regard to the drug and alcohol testing provisions, does a descriptive summary document for the 2008 FFD rule exist?
The Federal Register notice for the Part 26 final rule (73 FR 16966), dated March 31, 2008, includes a summary and detailed descriptions of the changes to the drug and alcohol testing requirements. Section VI, page 16997 of the Federal Register Notice contains a "Section-by-Section Analysis of Substantive Changes" from the former rule provisions.

Is a licensee testing facility required to include the quality control samples specified in 10 CFR 26.137(e)(6)(i)–(v) in at least one analytical run each quarter or for each analytical run?
10 CFR 26.137(e)(6)(i)-(v) describes the quality control samples that must be included in each analytical runof testing performed at a licensee testing facility.

Page Last Reviewed/Updated Wednesday, October 29, 2014
Home
About Us
Popular Documents
Stay Connected