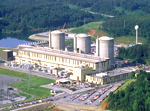 Frequently Asked Questions About Alcohol Testing
This section provides the NRC staff's answers to the following questions related to alcohol testing, as it relates to fitness-for-duty:
The 1989 FFD rule (§26.24, "Chemical and alcohol testing") allowed donors to request a gas chromatography analysis of blood for further confirmation of a positive alcohol test. The 2008 FFD rule eliminates the analysis of blood for confirmatory testing. May a gas chromatography analysis of blood be used for an appeal of a positive alcohol test? If not, does the donor have a method to appeal a confirmatory alcohol test result? Also, please provide a section number for Appeals in the 2008 rule.
The final Part 26 rule was published in the Federal Register on March 31, 2008 (73 FR 16966), and does not require licensees and other entities subject to the rule to provide donors with the opportunity to volunteer to submit a blood sample for gas chromatography analysis. The March 31, 2008, rule includes §26.39, "Review process for fitness-for-duty policy violations," which replaces the requirements in the former rule's §26.28, "Appeals."

The current rule § 26.103 states that a positive result is an alcohol BAC of 0.04% or higher, 0.03% or higher if the donor was in a work status for at least 1 hour; and 0.02 % or higher if donor had been in a work status for at least 2 hours. If a the worker reports to work and is sent for a FFD test immediately up on reporting to work and the donor's test results shows a 0.03% BAC, which is less than 0.04% BAC, is it considered a negative?
If a donor receives a confirmed alcohol test result of 0.03 percent BAC less than 1 hour into work status (as measured from the start of work status to the initial alcohol test), the test result would not be considered a positive test result under § 26.103. Licensees may establish policies that would require a determination of fitness in this case, or prohibit the individual from performing covered duties until his BAC reaches lower levels.

What are the accepted methods for alcohol tests by or on behalf of the licensees and other entities?
In accordance with 10 CFR 26.83, initial tests for alcohol must be conducted through the collection of either breath or oral fluids, and breath must be collected for confirmatory tests for alcohol.  If an individual has a medical condition that makes collection of breath or oral fluids difficult or hazardous, 10 CFR 26.31(d)(5) permits the MRO to authorize an alternative evaluation process, tailored to the individual case.  The alternative process must include measures to prevent subversion and achieve results that are comparable to those produced by breath analysis for alcohol testing.

Page Last Reviewed/Updated Wednesday, October 29, 2014
Home
About Us
Popular Documents
Stay Connected