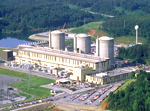 Technical Specifications Task Force (TSTF) Travelers
How the Standard Technical Specifications (STS) are Maintained Up-to-Date
The STS are maintained up-to-date through the NRC-staff approval of Travelers submitted by the Technical Specifications Task Force. The NRR Office Instruction, LIC-600, Revision 1, "Standard Technical Specifications Change Traveler Review and Adoption Process," details how the NRC staff reviews the Travelers and how a licensee can use the Traveler once approved (this is referred to as "adopting" the Traveler).

NRC Approved Travelers and Travelers Under Review
For more information regarding Travelers that have been approved or are currently under review, please contact the NRC's TSTF Project Manager, Michelle Honcharik at (301) 415-1774 or michelle.honcharik@nrc.gov.

Page Last Reviewed/Updated Thursday, March 28, 2019
Home
About Us
Popular Documents
Stay Connected