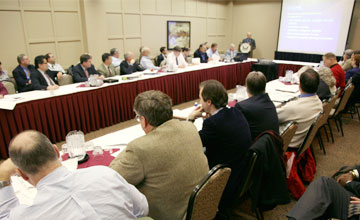 Public Meeting Schedule: Meeting Details
[
New Search
]
---
Purpose

Public teleconference meeting to discuss the pre-application matters related to construction permitting of the GEH BWRX-300 power reactor design. A portion of the meeting may be closed to the public for discussion of proprietary information.

Meeting Feedback

Meeting Dates and Times

11/12/20
10:00AM - 12:00PM



Meeting Location

Teleconference


Contact

RANI FRANOVICH
(301) 415-7334

MARIELIZ JOHNSON
(301) 415-5861

CAROLYN LAURON
(301) 415-2736



Participation Level

Category 1

NRC Participants

External Participants

Docket Numbers - Facility Names

99900003 - GE Hitachi Nuclear Energy


Related Documents

ML20288A349 - 11/12/2020 NRC staff questions on GE-Hitachi Topical Reports for the BWRX-300 Small Modular Reactor Design.



Comments

If you are participating by phone, please contact Rani Franovich or one of the other staff listed under Contacts via email to get the number and password.