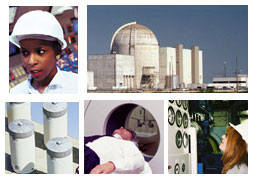 No FEAR Act
On this page:
Overview
The Notification and Federal Employee Antidiscrimination and Retaliation Act of 2002 ("No FEAR Act") is intended to reduce the incidence of workplace discrimination within the Federal government by making agencies and departments more accountable.
The No Fear Act governs the process of reimbursements to the Treasury Department's judgment fund by agencies, from their budgets, for judgments against agencies and settlements for discrimination in the workplace. The Act requires Federal agencies to be accountable for violations of anti-discrimination and whistleblower protection laws, in part by requiring that each Federal agency post quarterly on its public Web site, certain statistical data relating to Federal sector equal employment opportunity complaints filed with each agency.
Section 203 of the No FEAR Act specifically requires, not later than 180 days after the end of each fiscal year, each Federal agency must submit to the Speaker of the House of Representatives, the President pro tempore of the Senate, the Committee on Governmental Affairs of the Senate, the Committee on Government Reform of the House of Representatives, each committee of Congress with jurisdiction relating to the agency, the Equal Employment Opportunity Commission, and the Attorney General an annual report with specific information relating to each agency's EEO complaints activity.

Discrimination Complaint Activity (Pursuant to the No FEAR Act)
Pursuant to Section 301 of the Notification and Federal Employee Anti-discrimination and Retaliation Act of 2002 (the No Fear Act), the NRC has posted summary statistical data pertaining to complaints of employment discrimination filed by employees, former employees and applicants for employment under 29 CFR Part 1614. The specific data posted is described in section 301(b) of the Act and 29 CFR 1614.704.
NRC Discrimination Complaint Activity
Equal Employment Opportunity Data Posted Pursuant to the No Fear Act:

NRC (and below)
For 3rd Quarter 2020 for period ending June 30, 2020
Complaint Activity
Comparative Data
Previous Fiscal Year Data
2020
Thru
06-30
2015
2016
2017
2018
2019
Number of Complaints Filed
22
17
19
20
19
19
Number of Complaints
22
17
19
20
19
19
Repeat Filers
0
0
0
0
0
0

Complaints by Basis
Comparative Data
Previous Fiscal Year Data
2020
Thru
06-30
Note: Complaints can be filed alleging multiple bases.
The sum of the bases may not equal total complaints filed.
2015
2016
2017
2018
2019
Race
11
6
4
12
8
10
Color
2
3
1
5
2
1
Religion
2
2
1
1
1
0
Reprisal
10
9
11
8
12
15
Sex
12
8
10
13
9
8
PDA
0
0
0
0
0
0
National Origin
2
4
1
7
4
3
Equal Pay Act
0
0
0
0
0
1
Age
13
9
13
7
10
4
Disability
3
3
6
4
4
3
Genetics
0
0
1
0
0
0
Non-EEO
0
0
0
0
0
1

Complaints by Issue
Comparative Data
Previous Fiscal Year Data
2020
Thru
06-30
Note: Complaints can be filed alleging multiple bases.
The sum of the bases may not equal total complaints filed.
2015
2016
2017
2018
2019
Appointment/Hire
0
0
0
0
1
0
Assignment of Duties
6
6
9
8
5
6
Awards
3
0
4
0
3
3
Conversion to Full-time
0
0
0
0
0
0
Disciplinary Action

Demotion

0
0
0
0
0
1

Reprimand

0
0
0
0
0
0

Suspension

0
1
1
1
0
0

Removal

0
2
0
1
0
0

Other

0
1
0
0
0
2
Duty Hours
0
0
0
0
0
0
Perf. Eval./Appraisal
10
5
5
5
6
5
Examination/Test
0
0
2
0
0
0
Harassment

Non-Sexual

11
8
10
11
10
10

Sexual

5
0
1
0
0
0
Medical Examination
0
0
0
0
0
0
Pay (Including Overtime)
0
0
0
0
3
0
Promotion/Non-Selection
10
5
6
2
7
4
Reassignment

Denied

0
0
0
1
0
0

Directed

1
4
1
0
2
0
Reasonable Accommodation Disability
1
3
3
3
2
3
Reinstatement
0
0
0
0
0
0
Religious Accommodation
0
0
0
0
0
0
Retirement
0
0
0
0
1
0
Sex-Stereotyping
0
0
2
0
0
1
Telework
0
1
0
0
2
1
Termination
0
0
0
1
0
0
Terms/Conditions of Employment
1
2
1
2
3
5
Time and Attendance
5
3
4
1
1
5
Training
1
2
4
3
1
2
Other

User Defined – Other 1

0
3
0
0
0
4

User Defined – Other 2

0
0
0
0
0
0

User Defined – Other 3

0
0
0
0
0
0

User Defined – Other 4

0
0
0
0
0
0

Processing Time
Comparative Data
Previous Fiscal Year Data
2020 Thru
06-30
2015
2016
2017
2018
2019
Complaints pending during fiscal year

Average number of days in investigation

245.50
223.82
262.15
271.50
285.30
250.00

Average number of days in final action

60.00
59.20
27.00
53.00
60.00
0
Complaint pending during fiscal year where hearing was requested

Average number of days in investigation

219.00
253.17
255.78
274.00
322.67
247.00

Average number of days in final action

0
0
27.00
0
0
0
Complaint pending during fiscal year where hearing was not requested

Average number of days in investigation

307.33
188.60
276.50
289.00
269.83
263.20

Average number of days in final action

60.00
59.20
0
53.00
60.00
0

Complaints Dismissed by Agency
Comparative Data
Previous Fiscal Year Data
2020
Thru
06-30
2015
2016
2017
2018
2019
Total Complaints Dismissed by Agency
0
0
6
3
4
8
Average days pending prior to dismissal
0
0
298
88
256
292
Complaints Withdrawn by Complainants
Total Complaints Withdrawn by Complainants
3
3
1
1
2
2

Total Final Agency Actions Finding Discrimination
Comparative Data
Previous Fiscal Year Data
2020
Thru
06-30
2015
2016
2017
2018
2019
#
%
#
%
#
%
#
%
#
%
#
%
Total Number Findings
0
 
0
 
0
 
0
 
0
 
0
 

Without Hearing

0
0
0
0
0
0
0
0
0
0
0
0

With Hearing

0
0
0
0
0
0
0
0
0
0
0
0

Findings of Discrimination Rendered by Basis
Comparative Data
Previous Fiscal Year Data
2020
Thru
06-30
Note: Complaints can be filed alleging multiple bases.
The sum of the bases may not equal total complaints and findings.
2015
2016
2017
2018
2019
#
%
#
%
#
%
#
%
#
%
#
%
Total Number Findings
0
0
0
 
0
0
 
0
 

Race

0
0
0
0
0
0
0
0
0
0
0
0

Color

0
0
0
0
0
0
0
0
0
0
0
0

Religion

0
0
0
0
0
0
0
0
0
0
0
0

Reprisal

0
0
0
0
0
0
0
0
0
0
0
0

Sex

0
0
0
0
0
0
0
0
0
0
0
0

PDA

0
0
0
0
0
0
0
0
0
0
0
0

National Origin

0
0
0
0
0
0
0
0
0
0
0
0

Equal Pay Act

0
0
0
0
0
0
0
0
0
0
0
0

Age

0
0
0
0
0
0
0
0
0
0
0
0

Disability

0
0
0
0
0
0
0
0
0
0
0
0

Genetics

0
0
0
0
0
0
0
0
0
0
0
0

Non-EEO

0
0
0
0
0
0
0
0
0
0
0
0
Findings After Hearing
0
 
0
 
0
 
0
 
0
 
0
 

Race

0
0
0
0
0
0
0
0
0
0
0
0

Color

0
0
0
0
0
0
0
0
0
0
0
0

Religion

0
0
0
0
0
0
0
0
0
0
0
0

Reprisal

0
0
0
0
0
0
0
0
0
0
0
0

Sex

0
0
0
0
0
0
0
0
0
0
0
0

PDA

0
0
0
0
0
0
0
0
0
0
0
0

National Origin

0
0
0
0
0
0
0
0
0
0
0
0

Equal Pay Act

0
0
0
0
0
0
0
0
0
0
0
0

Age

0
0
0
0
0
0
0
0
0
0
0
0

Disability

0
0
0
0
0
0
0
0
0
0
0
0

Genetics

0
0
0
0
0
0
0
0
0
0
0
0

Non-EEO

0
0
0
0
0
0
0
0
0
0
0
0
Findings Without Hearing
0
 
0
 
0
 
0
 
0
 
0
 

Race

0
0
0
0
0
0
0
0
0
0
0
0

Color

0
0
0
0
0
0
0
0
0
0
0
0

Religion

0
0
0
0
0
0
0
0
0
0
0
0

Reprisal

0
0
0
0
0
0
0
0
0
0
0
0

Sex

0
0
0
0
0
0
0
0
0
0
0
0

PDA

0
0
0
0
0
0
0
0
0
0
0
0

National Origin

0
0
0
0
0
0
0
0
0
0
0
0

Equal Pay Act

0
0
0
0
0
0
0
0
0
0
0
0

Age

0
0
0
0
0
0
0
0
0
0
0
0

Disability

0
0
0
0
0
0
0
0
0
0
0
0

Genetics

0
0
0
0
0
0
0
0
0
0
0
0

Non-EEO

0
0
0
0
0
0
0
0
0
0
0
0

Findings of Discrimination Rendered by Issue
Comparative Data
Previous Fiscal Year Data
2020
Thru
06-30
2015
2016
2017
2018
2019
#
%
#
%
#
%
#
%
#
%
#
%
Total Number Findings
0
 
0
 
0
 
0
 
0
 
0
 
Appointment/Hire
0
0
0
0
0
0
0
0
0
0
0
0
Assignment of Duties
0
0
0
0
0
0
0
0
0
0
0
0
Awards
0
0
0
0
0
0
0
0
0
0
0
0
Conversion to Full Time/Perm Status
0
0
0
0
0
0
0
0
0
0
0
0
Disciplinary Action

Demotion

0
0
0
0
0
0
0
0
0
0
0
0

Reprimand

0
0
0
0
0
0
0
0
0
0
0
0

Suspension

0
0
0
0
0
0
0
0
0
0
0
0

Removal

0
0
0
0
0
0
0
0
0
0
0
0

Other

0
0
0
0
0
0
0
0
0
0
0
0
Duty Hours
0
0
0
0
0
0
0
0
0
0
0
0
Perf. Eval./ Appraisal
0
0
0
0
0
0
0
0
0
0
0
0
Examination/Test
0
0
0
0
0
0
0
0
0
0
0
0
Harassment

Non-Sexual

0
0
0
0
0
0
0
0
0
0
0
0

Sexual

0
0
0
0
0
0
0
0
0
0
0
0
Medical Examination
0
0
0
0
0
0
0
0
0
0
0
0
Pay including overtime
0
0
0
0
0
0
0
0
0
0
0
0
Promotion/Non-Selection
0
0
0
0
0
0
0
0
0
0
0
0
Reassignment

Denied

0
0
0
0
0
0
0
0
0
0
0
0

Directed

0
0
0
0
0
0
0
0
0
0
0
0
Reasonable Accommodation Disability
0
0
0
0
0
0
0
0
0
0
0
0
Reinstatement
0
0
0
0
0
0
0
0
0
0
0
0
Religious Accommodation
0
0
0
0
0
0
0
0
0
0
0
0
Retirement
0
0
0
0
0
0
0
0
0
0
0
0
Sex-Stereotyping
0
0
0
0
0
0
0
0
0
0
0
0
Telework
0
0
0
0
0
0
0
0
0
0
0
0
Termination
0
0
0
0
0
0
0
0
0
0
0
0
Terms/Conditions of Employment
0
0
0
0
0
0
0
0
0
0
0
0
Time and Attendance
0
0
0
0
0
0
0
0
0
0
0
0
Training
0
0
0
0
0
0
0
0
0
0
0
0
Other – User Define

User Defined – Other 1

0
0
0
0
0
0
0
0
0
0
0
0

User Defined – Other 2

0
0
0
0
0
0
0
0
0
0
0
0

User Defined – Other 3

0
0
0
0
0
0
0
0
0
0
0
0

User Defined – Other 4

0
0
0
0
0
0
0
0
0
0
0
0
Findings After Hearing
0
 
0
 
0
 
0
 
0
 
0
 
Appointment/Hire
0
0
0
0
0
0
0
0
0
0
0
0
Assignment of Duties
0
0
0
0
0
0
0
0
0
0
0
0
Awards
0
0
0
0
0
0
0
0
0
0
0
0
Conversion to Full Time/Perm Status
0
0
0
0
0
0
0
0
0
0
0
0
Disciplinary Action

Demotion

0
0
0
0
0
0
0
0
0
0
0
0

Reprimand

0
0
0
0
0
0
0
0
0
0
0
0

Suspension

0
0
0
0
0
0
0
0
0
0
0
0

Removal

0
0
0
0
0
0
0
0
0
0
0
0

Other

0
0
0
0
0
0
0
0
0
0
0
0
Duty Hours
0
0
0
0
0
0
0
0
0
0
0
0
Perf. Eval./ Appraisal
0
0
0
0
0
0
0
0
0
0
0
0
Examination/Test
0
0
0
0
0
0
0
0
0
0
0
0
Harassment

Non-Sexual

0
0
0
0
0
0
0
0
0
0
0
0

Sexual

0
0
0
0
0
0
0
0
0
0
0
0
Medical Examination
0
0
0
0
0
0
0
0
0
0
0
0
Pay including overtime
0
0
0
0
0
0
0
0
0
0
0
0
Promotion/Non-Selection
0
0
0
0
0
0
0
0
0
0
0
0
Reassignment

Denied

0
0
0
0
0
0
0
0
0
0
0
0

Directed

0
0
0
0
0
0
0
0
0
0
0
0
Reasonable Accommodation Disability
0
0
0
0
0
0
0
0
0
0
0
0
Reinstatement
0
0
0
0
0
0
0
0
0
0
0
0
Religious Accommodation
0
0
0
0
0
0
0
0
0
0
0
0
Retirement
0
0
0
0
0
0
0
0
0
0
0
0
Sex-Stereotyping
0
0
0
0
0
0
0
0
0
0
0
0
Telework
0
0
0
0
0
0
0
0
0
0
0
0
Termination
0
0
0
0
0
0
0
0
0
0
0
0
Terms/Conditions of Employment
0
0
0
0
0
0
0
0
0
0
0
0
Time and Attendance
0
0
0
0
0
0
0
0
0
0
0
0
Training
0
0
0
0
0
0
0
0
0
0
0
0
Other – User Define

User Defined – Other 1

0
0
0
0
0
0
0
0
0
0
0
0

User Defined – Other 2

0
0
0
0
0
0
0
0
0
0
0
0

User Defined – Other 3

0
0
0
0
0
0
0
0
0
0
0
0

User Defined – Other 4

0
0
0
0
0
0
0
0
0
0
0
0
Findings Without Hearing
0
 
0
 
0
 
0
 
0
 
0
 
Appointment/Hire
0
0
0
0
0
0
0
0
0
0
0
0
Assignment of Duties
0
0
0
0
0
0
0
0
0
0
0
0
Awards
0
0
0
0
0
0
0
0
0
0
0
0
Conversion to Full Time/Perm Status
0
0
0
0
0
0
0
0
0
0
0
0
Disciplinary Action

Demotion

0
0
0
0
0
0
0
0
0
0
0
0

Reprimand

0
0
0
0
0
0
0
0
0
0
0
0

Suspension

0
0
0
0
0
0
0
0
0
0
0
0

Removal

0
0
0
0
0
0
0
0
0
0
0
0

Other

0
0
0
0
0
0
0
0
0
0
0
0
Duty Hours
0
0
0
0
0
0
0
0
0
0
0
0
Perf. Eval./ Appraisal
0
0
0
0
0
0
0
0
0
0
0
0
Examination/Test
0
0
0
0
0
0
0
0
0
0
0
0
Harassment

Non-Sexual

0
0
0
0
0
0
0
0
0
0
0
0

Sexual

0
0
0
0
0
0
0
0
0
0
0
0
Medical Examination
0
0
0
0
0
0
0
0
0
0
0
0
Pay including overtime
0
0
0
0
0
0
0
0
0
0
0
0
Promotion/Non-Selection
0
0
0
0
0
0
0
0
0
0
0
0
Reassignment

Denied

0
0
0
0
0
0
0
0
0
0
0
0

Directed

0
0
0
0
0
0
0
0
0
0
0
0
Reasonable Accommodation Disability
0
0
0
0
0
0
0
0
0
0
0
0
Reinstatement
0
0
0
0
0
0
0
0
0
0
0
0
Religious Accommodation
0
0
0
0
0
0
0
0
0
0
0
0
Retirement
0
0
0
0
0
0
0
0
0
0
0
0
Sex-Stereotyping
0
0
0
0
0
0
0
0
0
0
0
0
Telework
0
0
0
0
0
0
0
0
0
0
0
0
Termination
0
0
0
0
0
0
0
0
0
0
0
0
Terms/Conditions of Employment
0
0
0
0
0
0
0
0
0
0
0
0
Time and Attendance
0
0
0
0
0
0
0
0
0
0
0
0
Training
0
0
0
0
0
0
0
0
0
0
0
0
Other – User Define

User Defined – Other 1

0
0
0
0
0
0
0
0
0
0
0
0

User Defined – Other 2

0
0
0
0
0
0
0
0
0
0
0
0

User Defined – Other 3

0
0
0
0
0
0
0
0
0
0
0
0

User Defined - Other 4

0
0
0
0
0
0
0
0
0
0
0
0

Pending Complaints Filed in Previous Fiscal Years by Status
Comparative Data
Previous Fiscal Year Data
2020
Thru
06-30
2015
2016
2017
2018
2019
Total complaints from previous Fiscal Years
0
8
9
8
11
14
Total Complainants
13
8
9
8
11
14
Number complaints pending

Investigation

0
1
0
0
0
3

ROI issued, pending Complainant's action

0
0
0
1
1
0

Hearing

4
8
9
6
10
11

Final Agency Action

1
0
0
1
0
0

Appeal with EEOC Office of Federal Operations

0
4
5
5
5
7

Complaint Investigations
Comparative Data
Previous Fiscal Year Data
2020
Thru
06-30
2015
2016
2017
2018
2019
Pending Complaints Where Investigations Exceed Required Time Frames
1
1
0
0
3
4

Page Last Reviewed/Updated Thursday, July 30, 2020
Home
About Us
Popular Documents
Stay Connected