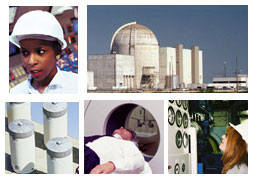 Federal Equal Employment Opportunity Statutes, Regulations and Policies
On this page:
The following links to non-NRC servers and websites are provided solely as a reference for the convenience of users. NRC cannot guarantee the authenticity of documents or the validity of information obtained at these non-NRC websites. See our Site Disclaimer for more information.
Statutes
Note: The No FEAR Act , requires each Federal agency to post summary statistical data pertaining to complaints of employment discrimination filed against the agency (under 29 CFR Part 1614 ). The specific data to be posted are described in Section 301 of the No FEAR Act and 29 CFR 1614.704.

Executive Orders
Regulations and Policies

Page Last Reviewed/Updated Friday, November 09, 2018
Home
About Us
Popular Documents
Stay Connected