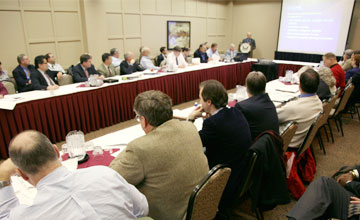 Public Meeting Schedule: Meeting Details
[
New Search
]
---
Purpose

Commission Meeting - Agency's Response to the COVID-19 Public Health Emergency (Public Meeting).

Meeting Feedback

Meeting Dates and Times

09/15/20
10:00AM - 12:00PM



Meeting Location

Other
Webcast
Webcast MD


Webinar

Contact

Luis Betancourt
(301) 415-6146



Participation Level

Open

NRC Participants

External Participants

Docket Numbers - Facility Names

Related Documents

Comments

Due to COVID-19, there will be no physical public attendance. The public is invited to attend the Commission's meeting live by webcast at the Web address – https://www.nrc.gov/.