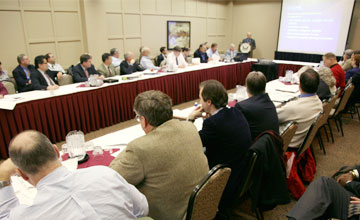 Public Meeting Schedule: Meeting Details
[
New Search
]
---
Purpose

The U.S. Nuclear Regulatory Commission (NRC) will hold an open forum to discuss the NRC's assessment of safety performance at the V.C. Summer Nuclear Station Unit 1 for 2019.

Meeting Feedback

Meeting Dates and Times

04/02/20
3:00PM - 4:00PM



Webinar

Webinar Link:https://skype.nrc.gov/meet/jacob.dolecki/4733ek6g
Webinar Meeting Number:301-415-0333
Webinar Password:816794#


Contact

Randy Musser
404-997-4603



Participation Level

Category 3

NRC Participants

Randy Musser, Region II
Jake Dolecki, Region II
Eliza Hilton, Region II


External Participants

Dominion Energy


Docket Numbers - Facility Names

05000395 - Summer


Related Documents

ML20091G723 - V.C. Summer 2019 Assessment Meeting Presentation

ML20091H575 - 04/02/2020 V.C. Summer Nuclear Station Unit 1 Annual Assessment Meeting



Comments

The annual assessment letter is accessible from the publicly available records (PARS) component of the NRC's document system (ADAMS) (Accession No. ML20063N762). A link to the meeting presentation will be available in ADAMS prior to the meeting.