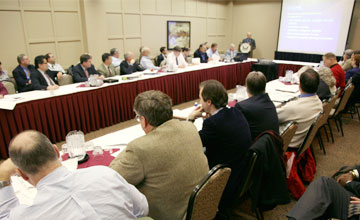 Public Meeting Schedule: Meeting Details
[
New Search
]
---
Purpose

The town hall meeting is designed to allow members of the community a public forum to ask questions and provide comments to the Nuclear Regulatory Commission (NRC) staff on issues regarding the San Onofre Nuclear Generating Station.

Meeting Feedback

Meeting Dates and Times

08/20/19
7:00PM - 8:30PM



Meeting Location

San Juan Capistrano Community Center
25925 Camino Del Avion
San Juan Capistrano CA


Contact

Greg Warnick
817-200-1249



Participation Level

Category 3

NRC Participants

External Participants

Docket Numbers - Facility Names

05000206 - San Onofre 1
05000361 - San Onofre 2
05000362 - San Onofre 3
07200041 - SONGS 1


Related Documents

ML19213A228 - 08/20/2019 TOWN HALL MEETING AND PUBLIC OUTREACH TO DISCUSS OVERSIGHT ACTIVITIES AT THE SAN ONOFRE NUCLEAR GENERATING STATION



Comments

The NRC staff will provide a brief presentation on our recent oversight activities related to fuel transfer operations. The staff will then be available to answer questions from the public on topics relative to the performance of the station.