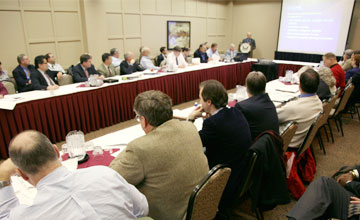 Public Meeting Schedule: Meeting Details
[
New Search
]
---
See the agenda Web page

Purpose


Discuss the NRC Reactor Oversight Process Annual Assessment for Vogtle.

Meeting Feedback

Meeting Dates and Times

04/12/05
1:00PM -


Meeting Location

Burke County Courthouse
111 East 6th Street
Commissioner's Meeting Room
Waynesboro GA


Contact

Malcolm Widmann
(404) 562-4550



Participation Level

Category 1

NRC Participants

Region II


External Participants

Southern Nuclear Operating Company


Docket Numbers - Facility Names

05000424 - VOGTLE 1
05000425 - VOGTLE 2


Related Documents

ML050810378 - 04/12/2005 Meeting Announcement - Public Meeting Vogtle Electric Generating Plant.

ML050610745 - Annual Assessment Letter - Vogtle Electric Generating Plant (NRC Inspection Report 05000424/2005001 and 05000425/2005001).