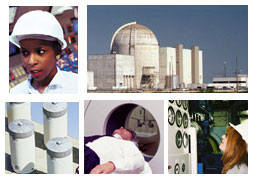 Topical Reports Overview
A topical report is a document that addresses a technical topic related to nuclear power plant (NPP) safety, which the industry submits for review and approval by the U.S. Nuclear Regulatory Commission (NRC) before publishing for use in the licensing process by other NPP licensees. For additional information, see the following topics on this page:
Purpose
A topical report allows for a single NRC review and (if appropriate) approval of a safety-related topic that may apply to multiple NPPs. In that way, it increases the efficiency of the licensing process and reduces the burden on licensees by minimizing the time and resources that both industry and the NRC staff could expend on redundant reviews of the same topic.
Public Availability
All nonproprietary topical reports, nonproprietary versions of proprietary topical reports, and nonproprietary correspondence regarding the NRC's review of topical reports, are available to the public through the Agencywide Documents Access and Management System (ADAMS) and in the NRC's Public Document Room.
Use the following steps to access topical reports using Web-Based ADAMS:
In the Web-based ADAMS paragraph, select "Begin Web-based ADAMS Search"
Select Advanced Search
Under Document Properties, change the Property column to "Document Type"
In the Value column, type in "Topical Report"
Click the blue Search button near the top of the frame

Page Last Reviewed/Updated Monday, October 20, 2014