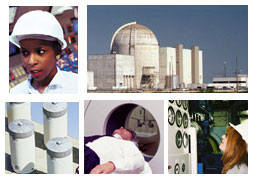 Statistics on Allegations
For information about the allegations received and their disposition, select a category and click the associated button. Please note that "Discrimination Allegations Received" is a subset of "Allegations Received."
This page includes links to files in non-HTML format. See Plugins, Viewers, and Other Tools for more information.
Allegations Received from All Sources External to the NRC

Allegations Received from Onsite Sources

Discrimination Allegations Received

Allegations Open

Allegations Substantiated

Allegations Substantiated with Regulatory Response
* Power reactor license applicants or permanently shut down power reactors
Page Last Reviewed/Updated Friday, October 10, 2014