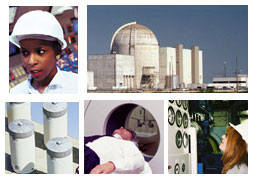 What is an Allegation
An Allegation is defined as follows:
Allegation. A declaration, statement, or assertion of impropriety or inadequacy associated with NRC-regulated activities, the validity of which has not been established. Excluded from this definition are technical questions generated by NRC staff, inadequacies provided to NRC staff by licensee employees acting in their official capacity,(1) matters already entered into a licensee's corrective action program that are not otherwise accompanied by an assertion of inadequate licensee followup,(2) matters being handled by other formal processes, such as petitions filed in accordance with 10 CFR 2.206 or contentions filed in hearings or other formal proceedings, misconduct by NRC employees or NRC contractors, non-radiological occupational health and safety issues, concerns related to Agreement State licensee activities when the concerned individual agrees with the provision of his or her concerns and identifying information to the Agreement State for concern evaluation, performance or wrongdoing concerns regarding organizations or personnel from State regulatory bodies that oversee Agreement State licensee activities, matters reported to NRC by Agreement States resulting from Agreement State inspections or licensing activities that are forwarded to NRC as a matter of conducting official business, and matters involving law enforcement and other Government agencies. Of note, while not from a source external to NRC, matters identified by NRC staff that involve potential wrongdoing and that prompt investigation by OI are also tracked as allegations to facilitate program and regional office monitoring of related OI followup. It is also noted that allegation concerns are not limited to matters that constitute a potential violation of NRC requirements.(3)
______________
1This exclusion is intended to clarify that inadequacies discussed during official routine conversations between licensee employees and NRC staff are not intended to be treated as allegations. However, if the information provided by the licensee employee involves a wrongdoing issue or the employee expresses dissatisfaction with the licensee's handling of the issue or another licensee, the information should be treated as an allegation.
2Licensee corrective action processes provide the primary mechanism for the identification and resolution of problems. Once an issue is entered into the corrective action process, the licensee evaluates an identified problem, categorizes it in terms of safety significance, and takes action toward resolution. Unless a concerned individual can articulate why an item entered into the corrective action process was not or will not be handled properly by the licensee, such items should not be processed as allegations.
3As an example, a concern about a safety-conscious work environment (SCWE) problem at a facility is an allegation because of its potential bearing on the willingness of personnel to raise safety issues associated with NRC-regulated activities. While a substantiated concern in this area provides important input to the NRC's assessment of facility performance, a Notice of Violation cannot be issued, because there is no applicable regulation.
Page Last Reviewed/Updated Wednesday, September 13, 2017
Home
About Us
Popular Documents
Stay Connected