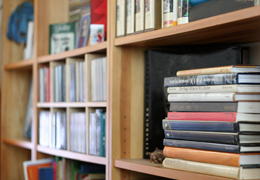 Protecting Sensitive Unclassified Non-Safeguards Information Regarding NRC-Regulated Source, Byproduct, and Special Nuclear Material
The NRC issued guidance to its nuclear materials and export/import stakeholders to ensure information is not unnecessarily disseminated that terrorists could use to plan or execute an attack against facilities or citizens in the United States. This guidance is found in Regulatory Issue Summary (RIS)2005-31, "Control of Security-Related Sensitive Unclassified Non-Safeguards Information Handled by Individuals, Firms, and Entities Subject to NRC Regulation of the Use of Source, Byproduct, and Special Nuclear Material." The RIS refers to the materials as "Security-Related Sensitive Information."
On this page:
See our Frequently Asked Questions About the Withholding of Sensitive Information.
Application of NRC Criteria to Specific Examples and Topics for Licensees, Applicants, and Other Entities
The NRC issued RIS 2005-31 to give guidance for identifying sensitive information that could be used by terrorists. The guidance in Attachment 2 to RIS 2005-31 applies to specific categories of NRC nuclear materials licensees and import and export stakeholders.
Controls for Security-Related Sensitive Information
Persons in possession of security-related sensitive information should mark and handle it according to the guidance set forth in RIS 2005-31. Generally, licensees and others should control security-related sensitive information as if it were proprietary information and, to the extent practicable, avoid disseminating it to parties other than the NRC. If security-related sensitive information must be shared, it should be shared only with trustworthy individuals who need the information to support the safe and secure use of radioactive materials.
Questions and Suggestions
We encourage your participation. You may Contact Us with questions and suggestions on the guidance for sensitive information or the handling of specific sensitive documents (including specific documents found on NRC Information Systems such as this Web site or ADAMS). The NRC may add to or clarify the examples in Attachment 2 to RIS 2005-31 in response to questions or suggestions received. The NRC may also raise issues in other public forums or use other tools to seek input and develop positions and policies.

Page Last Reviewed/Updated Thursday, August 10, 2017
Home
About Us
Popular Documents
Stay Connected