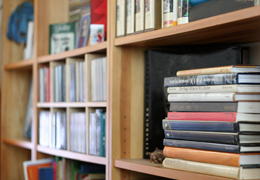 Licensing Support Network (LSN) Library
Notice to LSN Library Users
There are no LSN Library System Notices to report at this time.
LSNARP MEETING FEB. 27-28, 2018
The Licensing Support Network (LSN) Library is affiliated with the agency's ADAMS official recordkeeping system. The LSN Library search provides access to publicly available documents related to the hearings regarding the Department of Energy's application for authorization to construct a high-level nuclear waste geologic repository at Yucca Mountain, Nevada.
LSN Library documents are provided in Adobe Portable Document Format (PDF). (To obtain a free viewer for displaying PDF files, see Plugins, Viewers, and Other Tools.)
For more information about the LSN Library, please see the following pages:
To ask questions, send comments, or make recommendations about the LSN Library, Contact the Public Document Room (PDR) Staff. Also, please note that the LSN Library differs from both Web-based ADAMS, through which the NRC provides access to collections of publicly available documents, and the Electronic Hearing Docket (EHD), through which the NRC provides access to libraries of docket materials related to hearings held by the Commission or ASLBP.
Page Last Reviewed/Updated Tuesday, April 24, 2018
Home
About Us
Popular Documents
Stay Connected