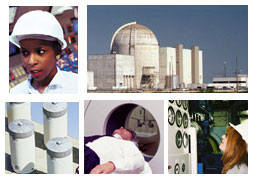 Tribal Policy Statement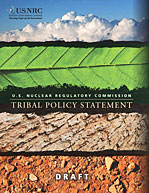 On January 9, 2017, the Nuclear Regulatory Commission published its Tribal Policy Statement of principles to guide the agency's government-to-government interactions with American Indian and Alaska Native Tribes (82 FR 2402). The agency developed this document in response to direction from the Commission following an increase in the number and complexity of consultations between the NRC and federally-recognized Tribal governments.
The policy statement is intended to encourage and facilitate Tribal involvement in activities under NRC jurisdiction. It provides guidance to ensure consistency across the agency in government-to-government relations with federally recognized Tribes. The policy statement also underscores the NRC's commitments to conducting outreach to Tribes and engaging in timely consultation, and to coordinate with other Federal agencies. It is the NRC's expectation that all program and regional office consultation and coordination practices will be consistent with or adhere to the NRC Tribal Policy Statement.
The Tribal Policy Statement is centered on the following principles:
The NRC Recognizes the Federal Trust Relationship With and Will Uphold its Trust Responsibility to Indian Tribes.
The NRC Recognizes and Is Committed to a Government-to-Government Relationship with Indian Tribes.
The NRC Will Conduct Outreach to Indian Tribes.
The NRC Will Engage in Timely Consultation.
The NRC Will Coordinate with Other Federal Agencies.
The NRC Will Encourage Participation by State-Recognized Tribes.

Page Last Reviewed/Updated Thursday, November 15, 2018
Home
About Us
Popular Documents
Stay Connected