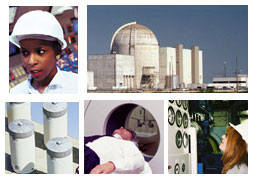 How to Propose a New Generic Issue
Persons who wish to report emergencies or who wish to report violations should follow the procedures listed under Report a Safety or Security Concern. Persons who wish to submit a proposed GI (What is a Generic Issue?) should complete the Form to Propose a Generic Issue (GI). For electronic submittal, follow the instructions on the online form. Alternately, you can send the completed NRC Form 833 by US Mail to US Nuclear Regulatory Commission, Generic Issues Program, Washington, DC 20555-0001, Mail Stop C-2C07M.
Issues that have been recently closed:
Contact a GIP representative if you have any questions.
Page Last Reviewed/Updated Tuesday, July 26, 2016