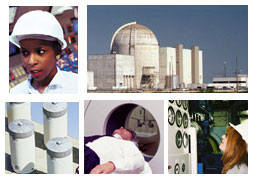 Alternative Dispute Resolution Coordinator/Agency Official for Employment Discrimination Complaints
The U.S. Nuclear Regulatory Commission (NRC) offers Alternative Dispute Resolution (ADR) to NRC employees (current and former) and applicants for employment, as a means of resolving complaints related to alleged discrimination in Equal Employment Opportunity (EEO). As such, the ADR program supplements (rather than replacing) the NRC's Employment Discrimination Complaint Process.
The NRC's ADR Program is administered by the agency's Office of Small Business and Civil Rights (SBCR), with the Civil Rights Program Manager serving as an ADR Coordinator, Rhonda Dorsey. In that capacity, the ADR Coordinator coordinates all matters associated with the mediation process, including obtaining a mediator and identifying an Agency Official who has the authority to provide technical assistance during mediation and to sign the agreement if the matter is resolved.
The Agency Official is a neutral party and is never assigned to a case within his/her supervisory chain or a case that could create a conflict or the appearance of a conflict of interest. Consistent with the confidentiality provision of the ADR Program, the Agency Official may consult with any agency office, to the extent necessary to assist in resolving the claim.
The Agency Official and ADR Coordinator may not force a decision or resolution on any party.
Page Last Reviewed/Updated Thursday, June 04, 2020
Home
About Us
Popular Documents
Stay Connected