Performance and Accountability Report — Fiscal Year 2003 (NUREG-1542, Volume 9)
On this page:
Download complete document
Publication Information
Date Published: November 2003
Resource Management and Support Staff
Office of the Chief Financial Officer
U.S. Nuclear Regulatory Commission
Washington, DC 20555-0001
Abstract
The Performance and Accountability Report provides performance results and audited financial statements that enable Congress, the President, and the public to assess the performance of the agency in achieving its mission and stewardship of its resources. The report contains a concise overview, management's discussion and analysis, as well as performance and financial sections. Additional details of performance results and program evaluations can be found in the appendices.
A Message from the Chairman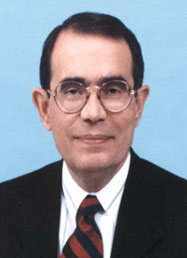 I am pleased to present the Nuclear Regulatory Commission's Performance and Accountability Report for FY 2003. I am proud of the hard work and dedication shown by NRC employees during this challenging year. The NRC has again achieved all of its safety performance goals while taking substantial action to enhance security.
The NRC continues to build progress over the past decade to enhance nuclear safety; oversight of the industry is continuing to achieve its objective of protecting public health and safety without stifling the production of energy needed by our Nation. We have continued a strong and progressive program of using risk analysis and performance monitoring to learn from operational experience and to develop more effective programs to allocate our resources better.
Few areas of nuclear regulation have undergone as much change as the area of security since the terrorist attacks on September 11, 2001. To address initial concerns about the increased threat in the wake of those attacks, the NRC raised the level of security at nuclear facilities by requiring upgraded physical protection, access authorization, security force training and qualification, and safeguards-design standards used to protect against acts of radiological sabotage and to prevent the theft of special nuclear material. The NRC is also conducting force-on-force exercises and enhanced emergency preparedness exercises to assess and improve, as needed, licensees' readiness to protect reactor and fuel facilities from potential accidents, sabotage, or theft and is working to increase the security of radioactive materials that present higher risk to public health and safety in radiological dispersal devices. The NRC continues to work with various Federal, State, local, and international agencies to strengthen security of nuclear facilities and materials.
One of my goals is to ensure that our resources are well managed and wisely used. This report provides financial information which demonstrates the prudent management of the funds entrusted to us by the American people and describes our successes in implementing the President's Management Agenda to promote more efficient and effective Government.
The Reports Consolidation Act of 2000 requires an assessment of the completeness and reliability of the program and financial data contained in this report based on evaluation criteria issued by the Office of Management and Budget. I conclude that the data are complete and reliable. In addition, the NRC evaluated its management controls and financial management systems, as required by the Federal Managers' Financial Integrity Act. On the basis of our comprehensive management control program, I am pleased to certify, with reasonable assurance, that the NRC is in compliance with the provisions of this act.
We at the NRC are committed to conducting an effective regulatory program, including renewal of operating licenses for existing plants and site approvals for new reactor designs, that enables the use of nuclear materials in a manner that protects the public health and safety and the environment, and promotes the security of our Nation. We look forward to continuing to provide high-quality service to the American people.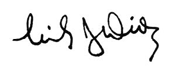 Nils J. Diaz
December 19, 2003
Page Last Reviewed/Updated Wednesday, January 15, 2020
Home
About Us
Popular Documents
Stay Connected